Genk - Anderlecht betting tips and odds
Kickoff starts at 17:30 on 29/08/2021 played @ Luminus Arena refereed by Nicolas Laforge
Genk are not exactly firm favourites to register three points in this game but we still believe they will manage to defeat Anderlecht. The odds of 2.35 might sound a bit risky but we still trust hosts can come out on top in the end.
Anderlecht are coming into this match as underdogs, though the difference is not overwhelming. Even so, they're not all that likely to win. An Away Win bet is priced at 3.50 with top online bookies, which could bring a decent profit.
Anderlecht are here on the back of an undecided match against Gent. The odds were in Anderlecht's favour, though, and they were the hosts – which means that the draw result was a disappointment.
Genk have a reputation for consistently scoring high, especially in the past few matches. Records show more than 5 goals scored in total over their previous 3 outings, which is a fairly strong result.
Looking over the visitors and their recent history, we noticed they've scored more than 5 goals in their previous 3 appearances. This signals a consistent ability to score in most matchups, which is good news for their supporters.
This will no doubt be an exciting match because both squads will be able to come out in full force. No players have been sidelined due to injury or suspension, and this goes for both sides.
You can safely put down an Over 2.5 Goals bet on this match and feel very confident. If the teams' records are any indication, 3 or more goals in this match are almost guaranteed.
Genk Last Five Matches
14/08/2021
BEL PRO
Genk - OH Leuven
(1:0)
4:0
10/08/2021
UEFA CL
Shakhtar Donetsk - Genk
(1:0)
2:1
07/08/2021
BEL PRO
Kortrijk - Genk
(1:0)
1:2
03/08/2021
UEFA CL
Genk - Shakhtar Donetsk
(1:0)
1:2
30/07/2021
BEL PRO
Genk - KV Oostende
(2:1)
3:4
Anderlecht Last Five Matches
15/08/2021
BEL PRO
Cercle Brugge - Anderlecht
(1:2)
1:2
08/08/2021
BEL PRO
Anderlecht - RFC Seraing
(0:0)
3:0
31/07/2021
BEL PRO
AS Eupen - Anderlecht
(1:1)
1:1
25/07/2021
BEL PRO
Anderlecht - Union Saint-Gilloise
(1:1)
1:3
23/05/2021
BEL PRO
Antwerp - Anderlecht
(0:0)
1:0
Genk Form Graph last 5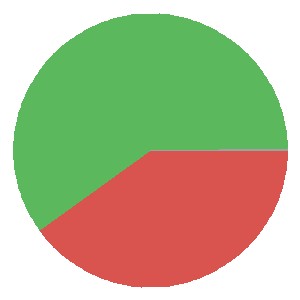 Anderlecht Form Graph last 5
Genk - Anderlecht Head To Head
Season
League
Match
HT
FT
21/22
BEL PRO
Genk - Anderlecht
(0-0)
1-0
20/21
BEL PRO
Genk - Anderlecht
(0-1)
1-1
20/21
BEL PRO
Genk - Anderlecht
(1-2)
1-2
19/20
BEL PRO
Genk - Anderlecht
(0-0)
1-0
18/19
BEL PRO
Genk - Anderlecht
(1-0)
3-0
Anderlecht - Genk Head To Head
Season
League
Match
HT
FT
20/21
BEL PRO
Anderlecht - Genk
(1-1)
1-2
20/21
BEL PRO
Anderlecht - Genk
(0-0)
1-0
19/20
BEL PRO
Anderlecht - Genk
(0-0)
2-0
18/19
BEL PRO
Anderlecht - Genk
(0-1)
1-1
18/19
BEL PRO
Anderlecht - Genk
(0-0)
0-1
Genk - Anderlecht odds
Bookmaker
1
X
2
O
U
1(DNB)
2(DNB)
1X
X2
BTTS
begambleaware.org
, T&Cs Apply
Belgium Pro League other matches