Formula One Betting Guide
It wouldn't be much of a stretch to say that Formula 1 is the most popular motorsport in the world. While motorsports aren't necessarily big with bookmakers, F1 betting remains the go-to option for those who enjoy betting on motorsports. Still, there are a lot of differences compared to traditional wagering options such as football and horse racing, and we've noticed a lot of people don't know where to start with when it comes to F1 bets – which is why we wrote this F1 betting guide.
One of Betting Fellow's main concerns is providing reliable tips and predictions, and F1 betting tips are regularly featured. Still, if you're not familiar with the basics of F1 betting, they won't do you much good. This article will cover everything, from the basics of how F1 bets work, to different markets and specific Formula 1 betting strategies. Whether you're an old hand at sports wagering looking for a new sport to hunt for value or an avid F1 fan looking to spice up the experience, you'll find plenty of useful information here.
What is Formula One Betting?
Before going any further, it is important to understand what F1 truly is – how the races work, how the annual World Championships work, and what opportunities for betting the whole system provides. Still, we'll go into this assuming you've at least seen some races and have a basic understanding of what Formula 1 is.
A Formula 1 season is centred around a series of races dubbed the Grand Prix. These take place in various countries across the globe: some on purpose-built F1 circuits, others on adapted public roads. Either way, a track must conform to the highest standards set by the Fédération Internationale de l'Automobile, or the FIA. These Grand Prix are the cornerstone of F1 wagering, but there aren't that many of them. Organising and F1 race is an enormous effort, so don't expect to be able to place F1 bets every day all year round.
There have been many different Grand Prix since the inception of F1 in 1950, but a lot of them are inactive. These are the active Grand Prix races at the time of the writing of this article, listed alphabetically:
Active Grand Prix Races
Abu Dhabi Grand Prix
Austrian Grand Prix
Azerbaijan Grand Prix
Bahrain Grand Prix
Belgian Grand Prix
Brazilian Grand Prix
British Grand Prix
Canadian Grand Prix
Chinese Grand Prix
Dutch Grand Prix
Hungarian Grand Prix
Italian Grand Prix
Japanese Grand Prix
Mexican Grand Prix
Monaco Grand Prix
Russian Grand Prix
Singapore Grand Prix
Spanish Grand Prix
United States Grand Prix
Vietnamese Grand Prix
In a typical season, these will be the races you're betting on. Bear in mind that this list may change over time: some events are already planning a return in the near future, while others may get cancelled. Still, you can see that there is a very limited supply. The list may be extended by expanding your interests to Formula 2, 3, and E. While this guide is made strictly for Formula 1 betting, a lot of the information applies to these as well, even though we won't spend much time referring to them.
A single Grand Prix event spans one weekend. Fridays and Saturdays are reserved for practice runs, so there won't be much betting action here. After the last practice session, drivers compete for the starting position. These are the qualifiers, and that's when you should start paying attention as a bettor.
Qualifiers these days are divided into 3 periods. Drivers complete time trial laps and the slowest times are knocked out of the qualifying competition.
The highest 10 positions in a race are awarded points towards the seasonal championships. The points are given in the following order: 25 points for 1st place, 18 points for 2nd, followed by 15, 12, 10, 8, 6, 4, 2, and 1 point for the 10th-placed driver. Moreover, a single point is awarded to the driver who made the fastest lap time during the race. Keep in mind, though, that this additional point is only awarded if the driver finished in one of the top 10 places.
Now, drivers aren't the only ones competing in F1 – they are divided into teams. Because of the enormous cost of running a successful F1 team, these usually bear either the names of the manufacturers – such as Scuderia Ferrari or McLaren – or large sponsors which can support such an expensive endeavour. Every team must run two cars in any Grand Prix event, and teams can have up to 4 drivers.
During the course of F1's history, 33 different drivers have won the World Drivers' Championship. The current record holder is the legendary Michael Schumacher with nine championship titles, followed by Lewis Hamilton with six.
How to Bet on Formula One
The first thing you'll need is a good online sportsbook. This shouldn't be too much of a problem, seeing how most top online bookmakers these days include motorsports as part of their standard offer. F1 is by far the most popular motorsport, so you won't have much trouble finding it, even though it might be hidden under an umbrella "motorsport" category.
Furthermore, the bookies are all bound to cover all Grand Prix races, so coverage won't be an issue either. Still, there might be differences in the number of available markets as well as the odds on said markets, so you need to carefully weigh your options to get the most out of Formula 1 betting. There is a list of recommended betting sites for F1 betting near the end of this article if you're looking for a new bookie.
We've already discussed the limited availability of F1 sporting events. This should greatly impact the way you consider and place F1 bets. Rushing in and wagering without proper information or deliberation is always a recipe for disaster – only this time you won't get the chance to immediately try again. Sometimes, a single Formula One wager can take days of research, comparison, or watching how the practice runs and qualifiers are going.
Our intention isn't to stress you out unnecessarily. But betting, like everything in life, takes practice to get good at, and F1 betting does not leave a lot of room for mistakes. Just be careful, think about what you're doing, and check back with us for the latest F1 betting predictions, and you will be fine.
Now, on to the bets themselves. Generally speaking, Formula 1 bets are divided into outright bets and regular markets
Formula One Outright Bets
At the end of each season, the Wolrd Formula One Champion is named based on the points accumulated throughout the year's Grand Prix races. A driver wins this prestigious award as soon as it becomes impossible for another driver to gain more points than the champion already has. Officially, though, the title is given at the end of the season.
Outright F1 bets can be hard to get right unless a single driver is completely dominating the circuit like Schumacher was during his hay-day. They are also called F1 Features bets. Generally, you'll want to place them before the start of the season to get the best odds – some bookmakers even close this option after the first Grand Prix. Still, some punters attempt to boost their profits by placing Features during a driver's lowest point.
Another option is to try to predict the Constructor's Championship winners. This award is given to the highest-scoring team, as opposed to a single driver. It should be noted, however, that a team winning the Constructor's Championship without one of its members winning the Drivers' Championship is exceedingly rare. So far, it only happened 10 times.
Betting Markets
The markets available for Formula 1 bets are somewhat different to what you might be used to from other sports. Let's go through some of the more common ones:
To Win. The most basic type of bet is to attempt to predict the winner of the race. The good part about these is that the average F1 betting odds on To Win are usually much higher than even money. This happens because a lot of drivers participate in a single race, so the statistics are not on your side. Still, one or two favourites tend to win almost every race. This is what makes F1 betting so good from the perspective of betting value. Podium Finish. This market attempts to predict whether a driver will finish in one of the top 3 spots. Note that the payout is the same no matter which of these 3 spots the driver takes. Podium Finish F1 bets are as close as you'll get to a safe bet if you back one of the favourites.

Pole Position. You can also wager on which player will claim the first starting spot during the qualifiers. These are very had to get right; however, some drivers are noted for making excellent lap times but having issues with traffic or overtaking. These can provide massive payouts on Pole Position bets.

Driver Matchups. This is a rarer sort of market and isn't available everywhere. Essentially, the idea is to pick two drivers and chose which one will be more successful. As you might expect, the odds are adjusted based on the relative perceived ability of these drivers to place as high as possible. These can be very interesting for experienced bettors because they allow you to break the mould of just betting on favourites, and can be a great source of value if you're good at judging drivers' abilities.

Proposition Bets. All other types of F1 bet generally fall into this category. These are about predicting whether a specific event will take place – for example, whether there will be more than five cautions. Some can be less luck-based, such as which driver will lead the most laps. Either way, most of them are niche markets and are questionable for strategic betting, though they can be entertaining.
Is Formula One Betting Legal?
For whatever reason, this appears to be a very common question. Formula and motorsports in general are not traditionally associated with wagering, so a lot of people wonder if it even happens legally.
The short answer is yes, F1 betting is legal. However, it also depends on where you're from and the local gambling regulations. If online sports betting is legal in your country and if the bookie is willing to accept you as a customer – then you can be sure that F1 betting is as legal as any other form of sports wager. If you're still unsure, we can only direct you to study your local gambling regulations.
Formula One Betting Strategies
Now that we've covered how to make F1 bets, wan start discussing how to win them as well. Beginners might be satisfied just relying on Betting Fellow's F1 betting tips, but you'll want to know how to reliably make your own predictions eventually. To that end, here's some advice.
Circuit History and Individual Driver Skills
If you've ever seen more than a single race, you'll know that not all F1 circuits are the same. In fact, they can be wildly different in length, structure, and the skills required to win a race on that particular track. Some have winding curves and tight bends, others are full of high-speed straights, and so on.
It stands to reason, then, that not all drives are equally successful on all tracks. Don't get us wrong, a hard favourite for the entire season tends to do reasonably well on almost any track. Still, this is very important to consider when considering statistics and strategies. Essentially, a driver's most important stat is the history on the current circuit, as opposed to the overall history. Of course, you also have to take into account how the current season is treating said driver – but you get the picture.
To get the best results, you'll want to be familiar with circuit characteristics. For example, the Bahrain Grand Prix is filled with long straights that end in narrow turns and medium-speed corners. The hot and dry weather also negatively impacts engines as the race progresses. For the best results, you'll want to be able to match which circuits suit which drivers and why.
On a broader picture, think of it this way: a driver is more than a statistic. For instance, some drivers fare better in adverse weather conditions such as rain than others. Some drivers are also better at taking advantage of a starting pole position. Either way, you'll want to understand the full set of a driver's strengths and weaknesses. Thankfully, there aren't too many individual drivers in Formula One – especially compared to team-based sports such as football or basketball.
Team Strategy
Besides player skills, it is also important to remember that Formula One is made up of teams, not drivers. While it is true that star drivers are the main asset of an F1 team, the bottom line is that a driver with a coordinated, supportive team has an advantage over one who doesn't, no matter how their driving ability compares.
A good team will use towing or drafting to mitigate air resistance, offer up track information, and generally do everything in their power to place the team as high as possible, instead of just looking at individual results.
Cars and Tyres
At the end of the day, Formula One racing is not just about driver skills. It is also a showcase of the latest automotive technologies. As such, never underestimate how important a solid car is, and how important tyre-related tactics are. For instance, the last few years are being dominated by the Red Bull team off the back of their exceptional Honda-powered cars. There is a science to how F1 teams change tyres, and the ins and outs are far beyond the scope of this guide. Still, it is something to be considered: the weather and temperature conditions' effects on tyres, a team's weekend tyre strategy, etc.
Best Formula One Betting Sites
Here are Betting Fellow's picks if you're looking for top F1 bookmakers. Full list of best f1 betting sites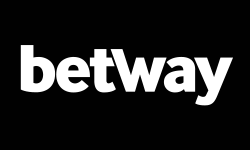 Share your opinion