MotoGP betting guide
In the world of online sports betting, motorsports are relatively niche markets. To start with, they are not as popular or as widely available as fan-favourites such as football are. Additionally, wagering is not an integral part of the sports culture like in, for example, horse racing. Still, motorsport betting has an active core of dedicated, passionate fans. MotoGP is arguably the biggest series when it comes to motorbike sports, and that's what we'll be taking a look at today.
The relatively small scale of the MotoGP betting scene means that it is hard to get into. While the internet is chock-full of football betting tips, predictions, and guides, reliable MotoGP betting tips and advice are hard to come by. Have no worries, though – Betting Fellow is the home of everything related to online wagering and the best place to get regular MotoGP predictions.
However, if you're planning to commit any real-time or bankroll to bet on MotoGP races, simple betting tips are not the only thing you need. You'll want to know the process of making a solid prediction – the ins and outs of MotoGP betting strategy. And we're here to help.
What is MotoGP Betting?
Grand Prix motor racing is the world's premier class of motorcycle racing events. These races are invariably held on road circuits – off-road races are reserved for Motocross. The history of this sport is long and rocky. In fact, motorcycle racing was not considered a sport for a long time.
Independent races and circuits blossomed through the early 20th century, but they lacked any sort of coherent system of ranking or regulation. The foundation of the FédérationInternationale de Motocyclisme and its elevation to its current status in 1949 finally meant that an established, organized championship for motorcycle racing can be held. That being said, MotoGP is the oldest established motorsport world championship.
Most MotoGP is still based on the European continent, and tracks are generally found in Italy or Spain. A typical season consists of only 12 teams worldwide, each with 2 riders for a total of 24 participants. A MotoGP season typically lasts for 19 races across Europe, Asia, and North and South America. As is the case with most motorsports, the majority of the world's best racing teams are sponsored and spearheaded by giants of the automotive industry – Honda, Ducati, Suzuki, and so on.
Grand Prix motorcycle racing is divided into four classes as of the writing of this article. These are MotoGP, Moto2, Moto 3, and recently Moto E. The former three classes are divided based on engine size and power. MotoE class was founded in 2019 as the motorcycle version of the newly-established Formula E. Since this guide is dedicated primarily to MotoGP bets, we won't spend too much time on the other classes. However, some things are similar for all motorcycle race betting, which means this guide can still be very useful for Moto2 and Moto3 betting.
A MotoGP season can be broken down into two main parts: the titular Grand Prix, and the leading qualifiers. Across all of these, riders compete for a point system towards the overall championship leaderboard. The qualifiers dictate the starting position of the riders for the Grand Prix race. For top-class MotoGP teams, the starting grid is divided into three columns. Based on the qualifying points, the riders are arranged in descending order: the participant with the most points gets the pole.
Races typically last around 45 minutes, and they are a seamless sprint without stopping for fuel, tire changes, or any other reason. The only exception is if it rains, in which case riders are permitted to make a pit stop and replace their bikes for identical ones with different tires. All in all, MotoGP bikes often go well above 350Km/h during a standard race, making this one of the fastest motorsports in the world.
How to Bet on MotoGP?
Arguably, the biggest disadvantage MotoGP betting has compared to more popular options is the limited availability. While you can log in to your favourite betting site and place punts on, say, football or basketball at any time, MotoGP races are restricted. First of all, the typical season is mostly reserved for spring and summer months due to weather concerns.
Furthermore, only 19 Grand Prix races are held each year – 12 in Europe, 3 in Asia, 2 in the Americas, one in Australia and one in Qatar. The qualifying races improve this number significantly, but it is nowhere near the level of large wagering sports.
With that in mind, you can forget about betting on MotoGP races every single day. Adding Moto2, 3, and MotoE to this lineup increases the numbers as well, but it might not be enough for truly dedicated bettors. All of this means that each selection you make has much more weight and needs to be carefully considered. For some, this adds to the excitement – but it is still probably one of the reasons this niche in sports wagering never got bigger.
Anyway, the first thing you will need is an online sportsbook for MotoGP betting. As it stands, even some top online bookies do not include this category on their supported sports, while others provide abysmal odds and margins. Still, some bookies shine through is inarguably superior options. If you aren't using a betting site yet or if you are looking for new MotoGP betting sites, you can find our suggestions below.
If you're beyond this step, you'll need to understand some common markets. If you're completely new to online sports betting – markets are essentially the outcome you're predicting. This typically refers to the winner of a race but can be several other things as well.
Let's start with outright MotoGP bets. Outright bets are concerned with the whole season or championship instead of the results of a single race. These can be:
MotoGP Rider's Championship. Simply put, this is an outright bet on the specific motorcycle rider. You're predicting which racer will manage to gather the most points by the end of the season. These points are awarded to the top 15-placed racers in each race, so the competition can get quite fierce.
Constructor's Championship. This is also an outright bet, but it concerns teams rather than individual riders. The team which manages to accumulate the most points between its members at the end of a season is crowned Constructor Champion – according to some opinions, this title is even more important than the seasonal rider champion.
Betting Markets
There are also more standard markets whose results are limited to the events of a single race. The most common ones are:
Race Winner Presumably, the most common MotoGP betting market, this type of bet simply attempts to predict the winner of a race. Many believe guessing which rider will cross the finish line first is the most straightforward bet, so we recommend this one to beginners.

Podium Finisher This market is quite similar to Race Winner, except you're predicting whether your selected racer will have a place on the podium at the end of the day. In other words, you're predicting they will be among the top 3 places. This is another beginner-friendly option with a large margin for error; still, the odds and payout are considerably lower than for a straight winner.

Pole Position. Interestingly, bets of this kind are not concerned with the race in question, but the races which came before. Essentially, you're predicting which racer will start the race at the pole position.

Winning Margin. This is a relatively new addition among top betting sites. The idea is to predict the time difference between the first and second place winners. The margins usually come in ranges pre-set by the bookmaker. For example, if you're convinced the race will end in a close finisher, you can back a winning margin of between 0 and 2.99 seconds. How fine the margins are depends on the bookie and the race: shorter races usually have smaller time differences between the participants, so the margins will be smaller as well.
We've seen some additional exotic markets and betting types, but this pretty much covers all the basic ones and should be enough to get you started.
MotoGP Live Betting?
If you're familiar with the concept of live or in-play betting, it shouldn't come as a surprise that most MotoGP events can be wagered on live. This approach allows you to place bets as the action unfolds instead of putting up your stake before the start. Some bookies, such as Bwin, improve the experience even further by combining live bets with regular MotoGP streaming.
However, in-play MotoGP betting does not have any special markets or unique opportunities like some other sports do. The advantages here mostly come down to strategically choosing the right time to place a bet to take advantage of the best MotoGP betting odds possible. For example, if your favourite rider happens to fall behind mid-race, you can hope for an upturn and get much better returns than you would have if you made your selection pre-match –especially if you're backing a favourite. Obviously, this does come with increased risks.
Alternatively, you can use his approach to minimize risks at the cost of limiting returns. For instance, if a racer has a reputation for having rocky starts, you can see how the first few laps of a race pan out before committing your bankroll.
Is MotoGP Betting Legal?
MotoGP is not singled out in any way from any other form of online sports betting. This means that, if online betting is legal in your country of residence, and if sports betting is legal as well – so is MotoGP. As far as online bookmakers are concerned, almost all of them include this motorsport as part of their standard betting offer. If it's legal for you to use the betting site, it's legal to use it to place MotoGP bets as well.
That being said, bookies often chose to accept players from a certain country based on the local gambling laws and licences required. For example, MotoGP betting in the US might be tricky depending on the state you're from. You can read our article on the best US betting sites for more info.
MotoGP Betting Strategies
Now we'll cover some basic MotoGP betting tips and tricks to help you get started. Of course, you can get much better mileage if you're familiar with betting theory and ideas like betting value. Making a steady profit with online punting is about more than just winning MotoGP bets – sometimes you can win big even if the majority of your bets fail.
Let's consider one of the most common betting strategies – betting on the favourite. There is often an overwhelming favourite going into most MotoGP races. The bad part here is that odds for these favourites are quite often horrible. For instance, an outright bet on Marc Marquez these days is going to net you odds of 6/1 – which is terrible for an outright bet. Sometimes, racing giants such as Marquez get odds of below 1/10 if they get a strong qualifier for a Grand Prix.
As such, you want to back riders who are fairly strong, but not considered the overwhelming favourite. To give yourself a fighting chance, you'll want to consult player forms and statistics. For instance, some racers have consistently better results in some courses. Even Marquez is noted for having issues with Silverstone, as an example, making the British Grand Prix a perfect time to bet on someone else.
Similarly, the value of the pole starting position varies based on the tracks. A track with a lot of twists and turns leaves very little room for racers to overtake each other. For these courses, the starting position is incredibly important. Conversely, tracks with a lot of room for overtaking mean that the starting position is not as crucial.
We'll point out the Podium Finish market as a great way of mitigating risks here. If you plan to back strong competitors but not overwhelming favourites, it should be easy to see why.
Considering how fast a sport MotoGP is, you can also take advantage of rapidly changing track conditions – this is especially true for live betting. For example, adverse weather can have a great impact on the result and is sometimes an opportunity for unexpected race endings. You can capitalize on the fact that some favourites may be stuck on dry tires during rain, leaving room for underdogs to shine.
Best MotoGP Betting Sites
Now that you know how to bet on MotoGP races, you are ready to go out there and start placing bets. After all, practice is another important factor for improving your skills and understanding of the sport.
Here are Betting Fellow's picks for the top online sportsbooks for MotoGP betting. Full list you can find at dedicated page for best motogp betting sites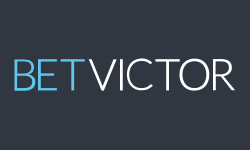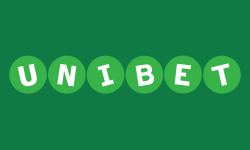 Share your opinion