Asian Handicap Explained
Asian Handicap is a form of football spread betting which – to some of our betting fellow's surprise – originates from Indonesia.

In recent years, however, it has become increasingly popular in Europe due to its flexible and dynamic nature. Asian Handicap betting markets are perfect for football traders looking for alternative wagers to increase their profits.
Interested yet? That's exactly what Your Betting Fellow is here for! We aim to help you understand all the basics of Asian Handicap betting, how to bet on the markets, as well as the benefits this kind of play brings. In a nutshell, with this text we intend to lead you through nuts and bolts of this betting phenomenon.
What is Asian Handicap Betting?
When it comes to football betting, more often than not, there is a perceived difference in quality between the two opponents. It is an important factor in odds assessment, but there is a wide range of factors which can ultimately determine the odds given by the online bookies. Moreover, they normally tend to look at current forms, head to head records, as well as the availability of the best players.
Traders and bookmakers interpret these factors and represent each team's chances of success with betting odds. Depending on the two teams' perceived abilities, the difference can be significant, leaving little to no value on the favourites, and minimal returns on standard 1X2 markets. As a result, we have Asian Handicap betting markets to counter the perceived bias in abilities by evening the playing field and removing the option of a draw. This is done by applying either a positive or negative goal handicap to each side, depending on which team is perceived as the favourite (negative handicap) or the underdog (positive handicap).
There are essentially 3 types of Asian Handicap bets and – guess what? – your Betting Fellow is here to guide you and help you understand each one of them.
Level Asian Handicap betting
A level Asian Handicap is offered when there is no perceived difference in abilities between the two sides, meaning that both teams start the game with 0 goals. You are betting on the overall winner of the game, with the only difference being that the outcome of a draw is removed. Should the game end in a stalemate, your stake is refunded.
Single Asian Handicap betting
Single Asian Handicap betting is best utilized when there is a distinguishable difference in strength between the two teams. The supposed better team will be awarded a goal handicap to eliminate the discrepancy in quality for betting purposes. For example, they will start the game with a deficit of -0.5, -1, -1.5, -2 goals.
Split Asian Handicap betting
A Split Asian Handicap betting market is available when the difference between the two teams' ability is less established. The market permits you to split your stake on a team over two handicaps. For example, the favoured team may start the match with (0 & -0.5), (-0.5 & -1), (-1 & -1.5) goals.
Benefits of Asian Handicap Betting
First and foremost, Asian handicap betting can potentially improve your odds when compared to the traditional betting markets. Furthermore, it can be implemented where the odds are in your favour and not the bookies.
This allows you to place different wagers which yield in higher profits. Asian Handicap is a market of choice for many professional bettors, meaning the market tends to offer better value. To summarize it, betting margins are lower as the draw has been removed, giving you more chance of a sustained profit in the long run. Furthermore, by eliminating the perceived bias between two teams, it gives bettors more value on highly favoured teams.
Asian Handicap vs European Handicap
Asian Handicap betting markets counter the perceived bias in abilities, and are very similar to European Handicap betting, with the only exception being the exclusion of a draw.
So, if you were to bet on a certain team, and they are at -2, and end up winning 2-0, that would be a draw and you would lose your money if you were using European Handicap. However, in Asian Handicap you would get your money back.
Asian Handicap In-Play
In-play betting represents the act of placing stakes while the game is still going, and is characterised by alternating odds and prices.
There's a wide spectrum of in-play markets for a variety of sports like football, basketball, and tennis. Not even the most established bettors can precisely predict the outcome of a clash before it even starts, hence the beauty of in-play betting. Combine that with the Asian Handicap betting and you've got a match made in heaven!
Asian Handicap betting is becoming increasingly popular as punters look to make profit from sports betting and the elimination of the draw element is a key reason for this. In doing so, you are allowed to pick a side and win or lose accordingly. When betting on Asian Handicaps live, the game resets back to 0-0, whenever a team concedes a goal. When you place a bet on the in-play Asian Handicap market, you're betting only on the remainder of the game, therefore the game is getting "reset" and starts again from 0-0.
For example, let's image that Liverpool are 1.33 pre-match favourites to win against West Ham. Now get this. West Ham score after 20 minutes against the run of play and go 1-0 up. Liverpool are now priced at 1.85 at -1 Asian Handicap, based on it being 0-0 with 70 minutes to go. Here, you're saying that West Ham won't be able to maintain their lead. In the case of a draw, you will get your money back, and a nice profit if Liverpool end up coming back from behind to win the game 2-1, 3-1 or higher.
Asian Handicap in Accumulator Betting
An accumulator is a bet that combines four or more selections into a single wager that gains a return only if all selections are the winning ones. The biggest advantage of an accumulator bet is that winnings are much higher. However, so are the risks as a single void wager would deem the accumulator a losing one. With the increasing popularity of the Asian Handicap betting, the biggest online bookies were forced to adapt, therefore, including them as an option when playing with accumulator bets.
Here is a simple
example to how Asian Handicap Accumulator

bet works
If you were to make a 4-fold bet with:
Liverpool at -1; (win)
Chelsea at -1; (win)
Man City at 0, -0.5; (half loss)
Tottenham at -0.5, -1; (half win)
The half loss gives half the bet voided with 1x multiplier and the other half loss. The half win gives 1 half voided with 1x multiplier and the half win awards the odds you originally bet on.
What this actually means? Well, if you did a £10 bet, you would lose £5 due to the Manchester City game. This includes both results in the Tottenham bet (win and void) as £2.50 would be a double on the Liverpool and Chelsea game, with Manchester City and Tottenham being void. Moreover, £2.50 would be on the Liverpool, Tottenham and Chelsea treble, with Manchester City being void.
Where to Bet on the Asian Handicap
In this ever-growing industry, it appears as the number of online betting sites just gets bigger with each day. If you've ended up on this page, chances are you're looking for the one that's just right for you.
Fear not, your Betting Fellow is here to provide you with guidance in the right direction.
To make things a bit easier for you, I did all the heavylifting and highlighted 5 prominent online bookies, which are in my opinion, a great choice regardless of your prior experience.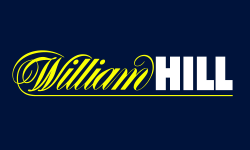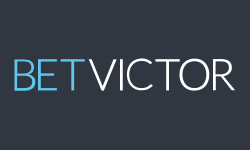 If you are looking for more reliable bookmakers take a look on Betting Fellow's best betting sites list
Best Asian Handicap Betting Strategy
Those of you looking to convert your sports knowledge into a stream of additional income will often use a mix of research and instincts as the basis when making your decisions. There are a lot of people who claim that they have the winning formula, but if it worked that well, why would they share it with the others? However, a couple of betting strategies do indeed offer a better percentage of return than most of the others, and using Asian Handicap betting is certainly on that list.
The following method might not work for everyone. However, it should give you an insight into how it works and help you customize it to your needs. As you've probably already noticed, your Betting Fellow likes to keep things simple, so without further ado, here are my 5 steps to utilising Asian Handicap in order to make great profits.
5 steps to utilising Asian Handicap
Take a look at the fixture list and

identify all of the possible matches

where you think the favourite could have a convincing victory.

Look online for tips

which can often be found online, where the active and experienced punters tend to explain the reasons behind their weekend's fixtures, either on social media or in a form of a blog post. Although we don't encourage anyone to follow someone's advice rigorously, they can offer valuable reassurance that your picks are in the right ballpark. Also, they might have seen something that you've missed.

Check the current forms

- before placing any wagers. It is crucial that you take your time and do the due diligence in order to gather the right information. This doesn't need to take forever, however, at least a quick look at the team's stats and defensive records is bound to improve your winning percentage.

Place your bet

- Before placing any bets, make sure to check the handicaps across a variety of betting sites to ensure you're getting the best possible deal. Odds on certain matches can differ significantly from one bookmaker to another. Therefore, you simply need to do some window shopping prior to actually placing your bets

Sit back and enjoy the show

– no explanation needed for this one. Once you've gone through all the steps and ticked all the boxes, simply head over to the stadium, bar or any other place with a TV in it, and enjoy the games
Share your opinion