BetVictor review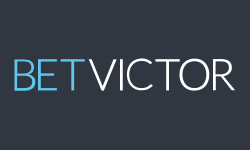 If you've spent even a marginal amount of time looking at bookmaker ratings and best betting site lists, BetVictor is surely a name you've come across. Today we'll be taking a closer look of just why this bookie is a world-class brand, and what makes them stand out to millions of punters worldwide.
First of all, they're known as being very customer-oriented in the way they do business. Everything from the way the betting site's interface was designed to the bonuses and outstanding customer service seems to indicate that BetVictor was built by betting fans, for betting fans.
The website covers thousands of sporting events each day, although the mileage you get may vary depending on your interests. Punters from the UK seem to be BetVictor's primary target audience – while you can use their services from anywhere in the world (as long everything is good to go from a licensing perspective, of course) UK bettors are more likely to find exactly what they're looking for.
BetVictor – A History of Excellence
This company dates all the way back to 1946, when it was founded by William Chandler in the UK. After his death, the chain of brick-and-mortar betting shops passed to one of his sons, Victor Sr., and later to the grandson Vicor Jr. This is the mane after whom the whole company is named, and an important figure in the history of sports betting.
By the closing years of the 20th century, this company was already a giant in the industry and a flagship among bookmakers for many reasons. Despite being the country which solidified what sports betting is to this day, the UK was known for particularly stringent regulations when it comes to gambling back then. What gambling companies found especially problematic was the gambling tax which was still in effect.
That's why in 1998 Victor Chandler took the historic step of aking his entire business off-shore to avoid the UK gambling tax. He moved the headquarters to Gibraltar, which remains one of the world's most popular destinations for such companies to this day. Furthermore, it has been argued that this move was one of the major causes of the UK abolishing gambling tax in 2001.
Either way, Chandler saw that the future of betting lies on the internet, and relocated, realising that the location does not matter as much in a globalised market. The Victor Chandler betting site was opened along with other pioneers of internet gambling in 2000, and has remained one of the top online bookmakers ever since.
We should point out that the company changed a few names in the meantime. In 2004 it was abbreviated to "VC Bet" for branding reasons, although this did not last long – it went right back to Victor Chandler in 2008. In 2012, the company was again rebranded, this time to its current name of BetVictor.
In numbers alone, BetVictor is right up there with the best of them. According to most estimates, they have an annual turnover of more than £1billion and over half a million customers in 160 different countries. They've also branched away from sports betting in the meantime, nowadays also offering online casinos as well as live casino games.
It should also be noted that BetVictor remains one of the dwindling few truly independent bookmakers in the world. In a world where more and more betting sites are being consolidated under one roof (GVC Holdings comes to mind), that is rarer than you might realise.
BetVictor is also a major brand name when it comes to sports sponsorship. Not only are they an official partner of Liverpool FC, but they're also big when it comes to snooker and horse racing. If Cheltenham betting is your thing, for example, you've probably seen their names a couple of times.
Licensing & Safety
As a reputable bookmaker with decades of experience, it should come as no surprise that BetVictor operates under licences from the most highly respected authorities in the business.
In the case of the United Kingdom (and thus any customers from the country), they operate under a licence issued by the United Kingdom Gambling Commission, or the UKGC. They are also licenced and regulated as an online gambling operator in Ireland, by the Revenue Commissioners.
For all other cases, the most important licence is the one by the Government of Gibraltar, which regulates all other business on the BetVictor website.
You should be aware of some regional restrictions, however. Sadly, there is a large number of countries which simply cannot access BetVictor's services legally. Thankfully, the full list of these is available on their website. Besides, prohibited countries generally cannot even access the betting site.
On top of that, there are some country restrictions when it comes to taking advantage of special bonuses, such as free bets. Make sure you check your availability before attempting to make use of such betting offers.
Besides the legal side of things, we should also point out BetVictor's top-notch security. Their site uses industry-standard SSL protocols to ensure that their customer's information remains safe and private. They further improved this by adding Two Factor Authentication a couple of years ago. This might be a slight annoyance to people signing up for the first time, but go a long way in preventing security breaches.
BetVictor is also dedicated to safe gambling, as any good betting company should be. They work with several organisations in order to prevent and mitigate problem gambling.
Deposit and Withdrawals
The best bookmakers make sure that their customers can access their funds in as many ways as possible, and make sure to keep all of these options fast and easy.
While BetVictor's list of options when it comes to payment methods is not as broad as some other top names in the industry, it covers most of the necessary bases.
These include credit and debit card options such as MasterCard and Visa, eWallet options including Neteller and Skrill, and direct wire transfers. Other options might depend on your specific region and currency. These include BACs for UK customers and PayPal for many others.
Being a company with global reach, BetVictor also accepts a number of different regional currencies for deposits. These include Australian Dollars, Canadian Dollars, Euros, New Zealand Dollars, Norwegian Krone, Pounds Sterling, South African Rand, Swedish Krone, Swiss Francs and US Dollars.
BetVictor recently also started accepting BitCoin as a currency, which some may find interesting.
Also, all of these options are fairly quick, usually being cleared in under 24 hours. Some options, such as bank transfers, may take a while longer. Also, all of them are completely free and possess no hidden fees, which is always nice to hear.
BetVictor's cashier page also boasts a few rarely seen features, such as a deposit limit function and a so-called 'Reality Check' feature. These are used for monitoring your spending while betting, which is an awesome feature that can go a long way with preventing problem gambling.
Deposit and withdrawal limits range anywhere from £50,000 to No Limit, depending on your method of choice. However, there is a £5 limit on deposits and a £10 limit on withdrawals.
Customer Support
Although often overlooked by newbie punters looking for a new home, Customer Service is an indispensable part of any top-rated bookmaker's service. A responsible betting company will always be at the disposal of its customers and make sure that any issues or problems are resolved quickly and painlessly.
BetVictor does not disappoint in this department and has a customer relations team worthy of its sterling reputation. As such, anyone visiting their website is presented with several ways of obtaining help or information. To access any of these, simply click the "Contact Us" button on the left-hand side panel, and you will be given a menu with all of the available options.
Alternatively, help is always available through the small icon at the bottom right corner of the screen. The ease with which you can access all of these is extremely efficient, and nothing short of impressive.
24/7 Live Chat:A staple of any support structure in the 21fst century, this is an excellent option if you want your query dealt with quickly and easily. The instant messaging system allows you to quickly and easily communicate to a member of BetVictor's team. What we found especially great about how BeVitor implemented this feature is the interface which pops up before you enter the chat itself. Here, you'll be prompted to fill in your username, e-mail, and the nature of your question/issue. This will allow the system to instantly connect you to the best person to address your questions, which saves a lot of time.
Email Support:The easiest wat to contact BetVictor via mail is by simply clicking on the small email support icon. This will open an interface similar to the one above, allowing you to quickly specify the nature of your question/issue. All e-mails are answered within 24 hours, though it usually takes even less.
Telephone Support: This is the only downside to BetVictor's support: there is no readily available way of speaking to them through a telephone. There is an option of contacting them via text messages or otherwise asking them to call you at a specified time.
Help Centre:This is essentially a comprehensive FAQ, and is one of the best and most complete FAQs we've ever seen on a betting site. Combines support questions and a basic betting academy into one big, easily accessible feature.
Social Media:The Contact Us interface will also allow you to easily contact BetVictor via Facebook or Twitter, which is always nice in this day and age.
On a side note, BetVictor also runs a fairly active and interesting blog. Here you can find a lot of sports news, generally catering to UK football betting.
Market & Odds
Markets and odds are the heart and soul of any decent sportsbook offer, so this is a fairly important section.
BetVictor's selection of sports and categories amounts to more than 30 different options, which is impressive by any standard. Their sportsbook offer extends to even niche markets such as darts, hurling and table tennis. They've also been keeping up with current trends, and provide a number of eSports categories as well.
However, we should point out that BetVictor is somewhat specialised for some sports. Football betting, as always, is at the top of their priority list. Combined with their focus on UK punters this means that BetVictor is a great place to find excellent Premier League betting offers.
Horse racing is another focus for this betting site. If you're looking to do some Cheltenham betting, or maybe some Grand National betting, BetVictor is a great place to start.
The number of markets available is in line with this top quality. You're very unlikely to find a market that's not available. However, even if that somehow happens, you can use BetVictor's awesome Price It Up feature.
Price It Up allows you to create your own, unique bet. Simply create a formula however you see fit, and tweet BetVictor with the hashtag '#PriceItUp!', after which their traders will do their best to provide you with the offer. A unique, fun, and very innovative feature from BetVictor!
The quality of their odds should not be surprising at this point. All-round well above most of the competition, with guaranteed best odds for horse and greyhound racing!
In-Play Betting
Alongside the regular sportsbook, BetVictor has a well-developed in-play betting section. The interface itself is one of the better out there, with a neat design that allows you to easily access what you're looking for. We especially like the option of marking events as favourites.
The number of markets available for live betting could be better, but maybe that's just us being spoiled from the massive offer on BetVictor's regular sportsbook. This is definitely not an online bookie specialised for live betting, but there is very little to complain about.
There is a nifty little live commentary window here as well. The mileage you get from this feature may wary – again, UK punters might be the most satisfied, considering which games are usually given the most attention.
BetVictor Live Streaming Offer
Unfortunately, BetVictor's offer of live streaming options is very limited. We're aware that licensing issues with this type of feature can be hard to work with, and that this is secondary to the online sportsbook itself – but we just feel it would have been a nice cherry on top.
Anyway, as of the writing of this review, BetVictor only offers live streaming for horse racing. Even that is limited only to users from the UK, Ireland, South Africa and the UAE.
In order to watch a race, you must stake a minimum of £1 on the race you wish to watch. You will then be notified when the event in question starts, and an option to watch the race will be available.
BetVictor Bookmaker Margin
An important consideration for any bookmaker ranking is just how big of a cut they take from any and all wagers placed using their platform. Here, you will notice what we mentioned earlier about BetVictor giving the best betting offers in some sports and more mediocre offers for others.
For football betting, the margin is as low as 4.6%, which is one of, if not the lowest margin available on any online betting site. This carries over to Horse Racing as well, with exceedingly low margins.
Looking at other sports, however, and the situation is not as great. Basketball is particularly bad with 6.76%. Still, all of these average out to an excellent margin of 5.94% across the board.
Overall Review
All things considered, BetVictor is one of the best online bookmakers in 2020, and that was not a difficult statement to make. They provide a nice combination of constant innovation and a traditionally-oriented mindset that allows for some truly amazing things.
We would especially like to point out that, if you're a punter from the United Kingdom and are looking for Horse Racing and/or football betting, you won't have to think too hard. BetVictor is everything you're looking for, and then some.
Still, even outside the UK, football is hands-down the most popular sport to bet on. With their low margins, great odds, and an incredible selection of events and markets – there's a lot to be happy about here. Combined with some great website design, customer service, and more? You can't go wrong with BetVictor.
How to open an account at BetVictor?
With all of the above in mind, you might be considering signing up for this excellent betting site. To that end, here's a simple, step-by-step guide to opening your account with BetVictor.
BetVictor opening account procedure explained
Open https://www.betvictor.com/ in any internet browser.
Click the "sign up" button near the top of your screen.
You will be presented with a smaller window. The first information you will need to provide is your email address, the password you wish to use, and your phone number.
You will then be asked to provide other personal details, such as full name and billing address.
There is an additional step involving things like a security question, and an option to select your desired currency.
You will also be asked to select one of two possible welcome bonuses. One is a first deposit bonus for the online sportsbook, while the other is for the online casino.
You will also be asked to chose whether you want to subscribe to their mailing list in order to be notified about special offers and promotions
You will also need to agree to BetVictor's terms and conditions and their privacy policy.
You will then be e-mailed by BetVictor, asking you to verify your identity. To do this, you will need either a scan of your passport, the front and back of your

driver's license or a national ID

, or possibly a copy of a bill or bank statement in order to prove your address.
All legitimate online bookmakers have to perform this identity verification step. It might seem like a bit of a hassle, but it's ultimately there for customers' protection.
BetVictor review FAQ
Where is BetVictor based?
BetVictor is based in Gibraltar and is arguably the bookie that popularised this location among bookmakers.
Who owns BetVictor?
Although BetVictor is known for being founded by the Chandler family, it is currently owned and run by businessman and racehorse owner Michael Tabor. As a privately-owned business, BetVictor remains one of the precious few truly independent bookmakers today.
BetVictor – how long does it take to withdraw?
That largely depends on your preferred payment method. Debit and Credit cards will usually take between 2 and 5 working days of the request being made. For E-wallets, funds should be credited to your E-wallet within 1-3 days. PayPal funds, in particular, should be properly credited in 24 hours or less.
In the case of BACs, funds will be processed the same day for withdrawals made before 4 pm. Bank Transfers are understandably the slowest and usually take between 3 and 10 working days.
Are BetVictor best odds guaranteed?
In the case of Horse Racing and Greyhound Racing – yes, BetVictor guarantees the best odds possible. For all other cases, it depends on the competition – but BetVictor's odds compare favourably with most other competitors, especially in the case of football betting.
BetVictor – how to use bonus funds?
Bonus funds are basically a credit used to make bets on BetVictor's platform, pretty much free bets. To view your Bonus Funds balance, simply go to Offers/Available on the left-hand options panel. In order to use these Bonus Funds, select the bet you wish to place and make sure to check the "Use Bonus Funds" box before confirming the bet. Note that these Bonus Funds will not be returned with any possible winnings – you will receive only the profit. Also, they cannot be used for Instabets or viewing live streamed horse races.