How to Request a Bet?
Online sports betting is a highly competitive business, as we're sure you've noticed by now. This has many benefits for the end-user such as us and one of these is constant innovation. New betting sites have to find a way to outshine their bigger competitors, so they're constantly trying to find fresh ideas on how bets can be made.
One of the more exciting of such features is the so-called Request a Bet feature. Many of the best betting companies have already implemented this functionality, but many punters are still confused about how to use it. No worries, though, Betting Fellow is here to help you out with all things related to sports wagering, so we'll cover this one too. Keep reading for our guide to requesting bets.
What is Request a Bet on betting sites?
Experienced online punters can be very demanding of their sportsbooks. One of the aspects all bookmaker reviews look at is the variety of markets – what you can bet on, the lines, handicaps, etc. So, a while ago, bookies asked themselves: what if you could bet on anything you imagine? This would be impossible if they just provided fixtures; besides, there's no point in doing it if most such exotic markets would be completely ignored.
So they allowed their users to request a bet. Essentially, the idea is that punters can think up any bet they want and ask the bookie to make a betting offer. If you think carefully about the central idea, the mechanics of it all will make a lot of sense. Users just contact the bookie with the exact selection, line handicap, or whatever else they thought of. This can include things like "number of red cards", "over/under 12.5 corners", and other seemingly strange ideas like that.
Then, the bookie would use their resources to provide the odds for these newly created markets. This process usually involves factors like:
Team statistics.
Head-to-head statistics.
Team form.
Expert opinions.
…And so on. Honestly, this does not greatly differ from how top online bookmakers usually do it. Betting Fellow has already written on this topic at great length, so you can find more information on our page on betting odds.
Request a Bet Accumulator
Different betting companies can sometimes have not only wildly different offers but also different names for said offers. That's why we've found that Request-a-Bet features can be differently implemented on different sites. As such, there are bookies out there that use the term for a somewhat different service. For some, it's closer to what people usually call a Bet Builder. In short, this functionality allows you to combine different markets into a customized bet.
For example, you could make a Both Teams To Score, Under 2.5, and Home Win bet that combines all three of these into one big bet. Of course, this would mean that all three predictions have to be made correctly for the bet to be successful. Seeing how that's a lot less likely than just making three separate bets, it should come at enhanced odds – much like an accumulator bet.
These various selections can be made from one event or several different events. Hell, some bookies would even allow you to combine different sports. Your imagination is the only barrier when it comes to these tailor bets.
Why Request Bets?
Which brings us to our next point – why even bother with these features, fun as they are? Aren't the 300+ markets top bookies offer for football betting fixtures enough? There's truth to that. As with all approaches to wagering, there is several Request a Bet advantages and disadvantages you should probably be aware of before attempting to make use of this functionality. Let's look at some of them now, so you can make educated decisions moving forward.
Let's start with the good side
With the right approach, this feature can be great for value betting. Professional punters love alternative markets for this exact reason – and it can't get much more "alternative" than making up your market.
Better coverage. As we all know, not all sporting events are treated the same. While high-profile competitions such as the Premier League can often boast hundreds of markets, the same can't be said about smaller national leagues or lower-tier matches. Remember that you could also request relatively standard markets on matches the bookie doesn't offer them for.
Fun. Betting is, after all, a form of entertainment. Requesting custom bets can be a great way of trying out different things. When you've been betting for as long as we have, the same old wagers can get repetitive. Requesting bets can be a great way of breaking the mould and bringing new, exciting ways to spice up the experience
Of course, there are some downsides as well.
Sub-par odds. Generally speaking, the odds bookmakers provide for requested bets are not amazing. Of course, getting reliable probabilities on obscure outcomes can be challenging, so we're prepared to give bookmakers the benefit of the doubt. Still, you should not expect too much from them, and bookmaker margins on custom bets are often much higher than standard markets.
Similarly, these odds are usually put together in a hurry. We've seen examples where odds on requested bets have very little to do with how likely an outcome is.
Depending on the bookie, requesting a bet can take some time. Don't get us wrong, it's nothing too bad – but it's still far less convenient than clicking a sportsbook listing and being done with it.
How to request a bet on betting sites?
If you have a bet on your mind that's not listed by your favourite bookie, all that remains to do is request it. So, how do you that? Well, we've already mentioned that Request a Bet services work differently on various betting sites. Now to worry, though, we'll go through some of the top online bookmakers who offer this kind of service and explain the process for each one.
How to Request a Bet on William Hill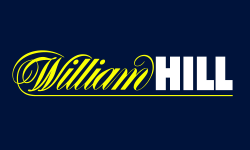 William Hill's YourOdds feature is arguably the biggest and most well-known of its kind, so that's where we'll start. YourOdds allows punters to create personalized bets by contacting Will Hill's twitter. They also offer remarkable freedom in terms of what kinds of bets can be made like this. Initially, YourOdds was restricted to football betting, but nowadays you can ask for odds for pretty much any sport on William Hill's expansive roster.
Options for football bets include penalties, goals, players, cards, assists, and pretty much every other aspect of a match. Besides accepting any custom market you might think of, William Hill will also consider multiples of up to 4 legs. These can be 4 different markets on the same match or spread across several different games.
To request a bet with William Hill, tweet @WilliamHill, their official twitter feed. Write down the bet you wanted an include the #YourOddshashtag so they know what do to with it.
William Hill's traders will then price your suggestion and post it on the sportsbook. A short time after your request has been made, WillHill's twitter will respond with the odds and the link to the newly-created bet.
A small disclaimer, though: only suggestions via Twitter are put into consideration, so don't bother contacting the bookie by other means. Furthermore, there is no guarantee that their traders will be able to fairly price your bet. It's always worth a shot, but sometimes it's just not feasible.
How to Request a Bet on BetVictor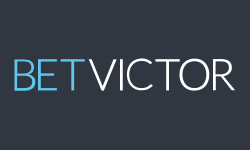 The BetVictor Price it Up feature works much like the one on William Hill. However, there are some limitations: as far as we can tell BetVictor only accepts requests for football. However, on the upside, they've decided to combine it with the more-or-less standard Bet Builder feature. This means you can request bets both on BetVictor's betting site and via their official Twitter account.
So how does BetVictor's Price It Up work? Just tweet @BetVictor with the bet you've created and let their traders to the rest. Alternatively, you can do it straight from the sportsbook.
While there are no custom markets here like with some other bookies, you can combine them in any way you see fit. By that, we mean that you can only make bets using markets that appear on BetVictor as part of their standard pre-match betting offer.
The idea, however, is to combine these markets in unusual ways. You could, for instance, make an outright bet and combine it with a Result, Both Teams to Score, and Over 2.5 Goals – all for the same match. BetVictor allows a lot of freedom because this feature can be used to stack up to 10 markets in a single bet.
How to Request a Bet on Ladbrokes
When a new betting site brings up an innovative idea, you can be sure that their competitors will be adapting it in no time. Ladbrokes, being one of the biggest online bookmakers in the world, was quick to jump on the trend with their Ladbrokes GetAPrice functionality.
With that in mind, requesting a bet with Ladbrokes is nothing new or wildly interesting, but it does a decent job as far as such features go. All you have to do to make your bet is tweet your picks to @Ladbrokes with the #GetAPrice hashtag, and you'll get your bet priced and posted in no time.
However, the first thing you should do is go to the GetAPrice section of the Ladbrokes betting site. Here, you will find all the bets previously requested by other players. If you can't find what you're looking for, combine the selections you wanted, list them, and tweet Ladbrokes. They'll reply with a link to your custom bet as soon as their traders figure out what they consider to be fair odds.
Currently, you can only request football bets. Here are the markets and relevant stats you can make parts of your bet:
Both Teams to Score
Goalscorers
Total Match Goals
Total Match Corners
Total Match Booking Points
Player Yellow/Red Cards
Shots
Passes
Assists
Tackles
All of these are considered for the full duration of the match, unless otherwise stated (eg. If you clearly state "Total Match Corners in First Half" when making your request.)
How to Request a Bet on Coral
Coral's Your Call feature works pretty much identically yo Ladbrokes' – which makes sense considering these two sites are operated by essentially the same company.
So: tweet @Coral with your bet request and mark it with a #YourCall, and their traders will have an offer for you. IF you need more details, scroll up to Ladbrokes' section – as we said, the features are almost identical.
How to Request a Bet on PaddyPower
PaddyPower remains one of the top bookies around, and they've built two features for making customized bets to prove it.
Firstly, you have the Same Game Multi feature. The name is pretty self-explanatory, and fairly honest if we compare it to the usual name of this feature – the Bet Builder. As you might have guessed, Same Game Multi allows you to combine up to 8 markets in a single match, and bet them as you would an accumulator.
Alternatively, you can use PaddyPower's What Odds Paddy feature. This is also a more-or-less standard Request-a-bet. Just tweet PaddyPower's official twitter account with your requested bet and the #WhatOddsPaddy hashtag, and you'll receive your odds and the link to the new bet.
Additionally, there are other sites which allow you to request bets. Namely, Betway's Bet Your Way and Betfred's Pick Your Punt. These work much the same as what we've listed above, though, so you can follow the same steps.
Share your opinion