Unibet review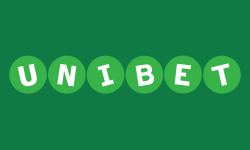 Unibet is another well-established, reputable and trustworthy sports betting brand. Founded in 1997, Unibet has headquarters in the stunning island of Malta and employs over 1,500 people worldwide. The Malta-based company has offices in New York, London in Gibraltar, as well. In over 20 years of successful business-running and dedication, Unibet has compiled over 16 million players globally.
Unibet is a Stockholm-listed firm and is part of the famous Kindred Group. The owner possesses a few other notable online gambling brands like Maria Casino and 32Red Casino. The corporation is sure on top of its game at all times and is the absolute master of online betting.
In this Unibet bookmaker review, you will learn all bits and bobs about this sports betting forerunner. We will cover in detail all segments of their business – from the markets, odds, bookmaker margins, customer support, banking methods and so much more.
If you are after a detailed bookmaker review, you are in the right spot. Betting Fellow checks, examines and reviews the best bookmakers on the web, and provides thorough commentary on the bookies. We also highlight both advantages and drawbacks, if there are any. You can expect an unbiased and honest study with comprehensive elements explained in detail.
Unibet – By players, for Players
In 1997, when Unibet first came to be, there were few other devoted sports betting brands. At the time, even fewer were interested in transferring its services to the internet, let alone mobile. However, the creators of this Maltese brand were innovative visionaries with a mission. They wanted to create a unique bookmaker. They did so under the clear motto – by players, for players. It was clear from the get-go that the manufacturers were passionate about sport and gambling. Therefore, they founded a firm at which they would gamble themselves. As a result, Unibet is still to date one of the most prominent and dominant bookmakers in the world.
In 2019, Unibet is the proud partner of The World Grand Prix and the Champions League. The company has a long history of collaborations and sponsorships. By 2004, the online gambling venue licensed in Malta had over 300,000 registered users. Fifteen years later, the number has grown to surpass 16 million.
The career of every solid bookie is loaded with tumultuous events. In 2016, Unibet became part of the eminent Kindred Group and cemented its reputation as an online bookmaker.
Alongside sports betting, Unibet offers an online casino and a live dealer casino. At the premises, you can enjoy the likes of the best online slots, table and card games, poker and live casino titles. These encompass Live Blackjack, Live Roulette and Live Baccarat. Some of the most outstanding partners and suppliers include Microgaming, NetEnt, Play'n GO and International Game Technology (IGT).
Licensing & Safety
Unibet is hands down one of the safest places to gamble online. Headquartered in Malta, the online betting destination soon acquired the Maltese license. It was issued by one of the strictest and most rigid regulatory bodies – the Malta Gaming Authority (MGA). The supervisory organ does not just grant its permit to any bookie. Bookmakers need to deserve the Maltese permissions, which is something Unibet did and still does.
Furthermore, Unibet cooperates with leading client protection programs like GamCare. The bookie provides counseling and advice, so if you seek assistance, drop them a line.
Ecogra monitors all activity and makes sure everything is legal and according to the rules. The auditing agency is a distinguished name in the industry.
International Betting Integrity Association is another partner of Unibet's, as well as the European Gaming and Betting Association (EGBA). Moreover, Carbon Footprint, the principal online betting calculation tool, is also on board with Unibet. All of these points prove that Unibet is 100% safe and secure to gamble at.
Deposits and Withdrawals
Regarding banking, Unibet makes it a breeze. It is quick and easy to deposit and withdraw funds at Unibet. This popular bookmaker offers an ample diapason of payment options for both ways. You only ought to choose what works for you.
When depositing funds at Unibet, you can expect the money immediately in your account. Find all the information about your bankroll within the Cashier section. Unibet offers secure and advanced payment methods for all your financial transactions.
Banking options at hand include credit and debit cards, electronic money wallets, prepaid vouchers and bank transfers. The quickest and safest way to go with is an e-wallet. These encompass PayPal, Neteller, Paysafe Card and Skrill (Moneybookers). The cards on offer are Visa, Visa Electron, Maestro and MasterCard. However, credit and debit cards are significantly slower to process requests than e-wallets. So, if you are in a hurry, definitely opt for an e-wallet.
With electronic wallets, you can expect your funds paid out within 12 hours. If you are a bank wire transfer kind of person, you could wait between 1 and 3 business days. Finally, for those with plenty of time at their disposal, the cards will take up to a week, or 5 business days. Unibet does not offer checks.
You can use all of these options for traditional withdrawals as well as cashouts and partial cashouts. Unibet allows its players to cash out mid-game if they feel like. We have told you it is a reputable brand, haven't we? You can change your mind anytime and ask for a partial refund before the game is over.
Withdrawals are efficient and free of charge. This is what appeals to a grand number of clients. No one likes their money wasted, right? The minimum bet is $1, whilst the maximum profit is $20,000 per bet. The overall payment is 95.7%, which is according to the industry's standards.
Customer Support
Online betting has never been easier. Not only does Unibet show off the user-friendly interface and amazing odds, but also comes with a super friendly customer support team. The ever happy agents are delighted to help you any time of the day or night. What's more, there are multiple communication methods to choose from, so pick your fighter.
24/7 Live Chat: Certainly the most popular option among bettors, the Live Chat facility is open for business around the clock. 24 hours a day, 7 days a week, you should just ask away. Live Chat caters for instantaneous assistance any time of the day. However, you need to have an account with Unibet to access its live chat feature.
E-mail: Emailing Unibet is another option to reach out to customer service. The responsible Unibet team does its best to reply to your enquiries within 24 hours.
Telephone: The chatty kind might opt for the phone service. This communication option is also available 24/7 at Unibet bookmaker.
Social media: Facebook, Twitter, YouTube and Unibet Blog are alternative options for communicating with Unibet. You can also subscribe to the newsletter.
Unibet community: If you care to share your thoughts or pose a question to fellow players, you are welcome to join the Unibet Community. This forum-like section of the website adds up an element of interaction among clients and has proven to be a popular way to connect with other sports enthusiasts.
FAQ: As always, there is a special FAQ department. Odds are that the Unibet agents have already answered your question, so make sure to check out the frequently asked questions.
As you can see, Unibet does a terrific job catering to its clients' needs. You can reach out to the team reps anytime and any day. They will answer your inquiries within seconds. You also get to share ideas with other Unibet players thanks to the forum.
Markets & Odds
Unibet is rich in diverse markets and the best odds in the industry. This sports betting master caters for myriad markets for all profiles of punters. At the time of writing, around 40 markets are on offer at Unibet bookmaker. All popular sports like football, soccer, AFL, hockey, rugby and golf are available. Moreover, horse racing and greyhound racing are particularly popular.
On the other hand, you can also place bets on non-sport disciplines such as TV, novelty and politics. Seasonal competitions such as the Winter Olympics and Eurovision Song Contest are part of Unibet's opulent offer. The best thing is that you can watch most of them in real time on site.
New players will get lucky with Unibet as every newly registered bettor will get a money-back bonus up to $25 on all sports. You can have tailored recommendations based on your interests. The Malta-based company also offers ongoing and refreshing bonuses throughout the year. That way, it pays off to remain a loyal client to Unibet.
In-Play Betting
Live betting is a must-have feature at every modern bookmaker. Unibet, the pioneer of many online betting fields, integrated in-play betting in 2003. The live betting service went live in the early 2000s and became an instant hit. Today, Unibet's 16 million clients enjoy live betting every day. The functionality allowed maximum comfort and convenience for players worldwide.
Regardless of your time zone and device, you can join the fun and watch any given game online. The only thing you ought to do is to select your preferred mobile device. Unibet lets you watch all the competitions, matches and races in real time on your mobile, tablet and desktop.
Your selection can be found next to the line-up, in your bet slip. The best thing about live betting is that it does not require any preparation. Just click on the Live button and get immersed in live gambling.
Unibet Live Streaming Offer
Needless to say, you can watch any game, match or race on Unibet live. The sports section holds three departments – home, in-play and streaming. The latter is the one you should click on should you want to enjoy the live broadcast. The dozens of markets are sure appealing.
You can pick from over 35 markets, which are not only limited to sports. Nevertheless, when it comes to sports, you can watch football (soccer), American football, volleyball, basketball and floorball anytime.
Follow a sea of matches happening live and in real time. All of the games occurring at the time are displayed on the sports homepage.
Click on the Streaming button to revel in the full HD experience. Unibet broadcast caters for dynamic camera angles and follows all action closely. Choose if you would like your odds in decimals or fractions. Your bet slip will wait for your decisions on your right-hand side. If you'd like, Unibet can send you notifications or emails about the matches happening right now.
Unibet Bookmaker Margin
As we will many times in this Unibet bookmaker review mention, Unibet is the friend of bettors. Not only does Unibet provide bets on dozens of diverse markets, but it also comes with great margins. Unibet offers particularly favorable margins on baseball, American football and AFL.
For these three disciplines, the margin floats around 4%. However, football and ice hockey margins tend towards 6% (6.69% and 6.47%). This misbalance creates an average bookmaker margin for Unibet of 5.84%. This final, moderate result still ranks Unibet among user-friendly bookies.
Overall Review
Unibet is a name that speaks for itself. This sports betting brand stems way back in the 1990s and has an enviable reputation. The bookmaker offers some of the best odds in the industry, as well as user-friendly bookmaker margins. Along with your registration comes your welcome package. The most popular welcome bonus at Unibet is the money back bonus on the sportsbook offer. The fact is that it pays out to sign in and remain with Unibet in the long run.
In terms of aesthetics and user-friendliness, Unibet is both good-looking and practical. The site is easily navigated and the layout is easy to understand. All important points such as markets, live streaming and in-play betting are visibly marked. The dominant green color allows Unibet to stand out in the crowd.
Unibet is an initiator. The sports betting service provider launched live betting in 2003. The next year, in 2004, the Unibet website introduced its mobile version. Ever since the firm only grew and expanded to unite multiple millions of satisfied users.
Additionally, Unibet offers its services in multiple international languages. Therefore, you can use the Unibet website in English, Spanish, German and French, to mention a few. There are also myriad domains for international players to choose from. Unibet is a truly global brand with wide influence.
Unibet New Customer Guide
Becoming a client with Unibet is a smart move, and also a quick process. It will take you just a few minutes to register with Unibet bookmaker. Follow our easy step-to-step guide to create a Unibet account.
Open account procedure at Unibet
Load https://www.unibet.com/ in your preferred browser.
In the upper right corner find the yellow Register button and click on it.
Prepare your ID and passport in advance.
Choose your country and region.
Select your preferred language. There are dozens to choose from.
Four short steps follow – personal details, address of residence, account details and identity confirmation.
Type in your full name, date of birth and email address.
Enter all the other relevant details and click Continue.
Agree with the Terms & Conditions. Unibet will send you a verification email.
Open your email inbox and confirm your identity. That's all.
Make sure to claim your welcome bonus immediately upon registration. For details contact the Unibet customer support team.
In these quick 11 steps, you will complete your registration with Unibet. The whole process will take only up to 5 minutes. You can sign up with Unibet on your mobile, desktop and tablet. Make sure to keep your username and password safe. When emailing the bookie, exclude any banking details and passwords.
Unibet Common questions
Is it safe to bet at Unibet?
Yes, it is absolutely, 100% safe to place bets at Unibet bookmaker. This bookie is a reliable place to gamble online and boasts a long and successful history. Unibet has been online for over 22 years and has ensured complete and utter security. It is also partners with the European Gaming and Betting Association (EGBA). Its online gambling services are regulated and supervised by the Malta Gaming Authority (MGA).
What is Unibet cash-out?
You can utilize the cash-out option at Unibet bookmaker. Unibet gives you the choice to cash in your winnings whenever you feel like it. The cashout option is perfect for situations when you're having second thoughts about your selection. With Unibet cash-out, you can withdraw your profit before the match or race you're watching is over. You can also cash out partially at Unibet.
What is Unibet maximum payout?
Players at Unibet can win as much as $250,000 on UK racing, and $50,000 on other racing. The maximum win/bet at Unibet amounts to $20,000. These values rank Unibet among the highest-paying bookies on the market. How long does it take to withdraw money at Unibet?
How long does it take to withdraw money at Unibet?
Unibet processes withdrawal requests very quickly. If you are an e-wallet user (Neteller, Skrill), you will have your funds within 12 hours upon request. Bank wire transfers might take between 1 and 3 working days. Lastly, credit and debit cards are the slowest to go through. Withdrawals with Visa or MasterCard can take up to 5 working days. Be that as it may, Unibet still does a great job with fast withdrawals.
Why does Unibet limit accounts?
Just like every licensed and trustworthy online gambling venue, Unibet limits player accounts. One account per customer is allowed. That means one account per family, household address, IP address, credit card, email address and telephone number. The same rule applies to shared computers. Unibet limits account to protect players from problem gambling and make the premises a safe place to bet online.
Why does Unibet need my passport?
To confirm your identity, Unibet will ask you for your national ID card or passport. This is to ensure it is truly you who is using your identity. With this approach, Unibet takes care of identity abuse and protects its customers. Furthermore, upon bigger withdrawals, you might be asked to provide your passport details. Again, this is done by Unibet to keep the players safe.