William Hill review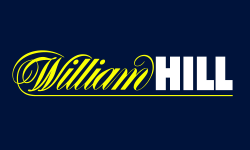 BettingFellow Rating: 9.80/10
William Hill is one of the United Kingdom's most prominent online bookmakers. Originating from the high street shops, this esteemed operator found its way into the online industry by making a rather smooth transition and therefore wholeheartedly deserves to be on Betting Fellow's list of bookies.
William Hill is considered to be ahead of its time and has pioneered a lot of features that other betting companies have implemented over the years. William Hill is a public company and has been listed on the London Stock Exchange since 2002. They offer a large range of markets, top of the line live streaming service and in-play betting, to name but a few of their signature features.
Top-Notch Betting Service
During the early years of online betting, having an account at William Hill was deemed a token of éclat. Since 1998, William Hill strived on improving their offer and overall experience. As a result, they now catering over 3 million customers a year and employ over 16,000 citizens of United Kingdom, Ireland, and Gibraltar.
Their website is translated into 21 languages and the majority of their users are from Europe. The UK represents William Hill's biggest market and is responsible for 83% of their revenue. As such, they have the biggest market share in the country, beating the likes of bet365.
Football is a huge market for William Hill. Annually, it consists of over 60,000 football games. That number has been increasing with each passing year, and wherever you're from, your football betting needs are likely to be covered.
Licensing & Safety
William Hill is licensed by United Kingdom Gambling Association and the Gibraltar government, under the Gambling Act 2005 and has permission to operate in the UK. With them being regulated by two organizations, the transparency, safety, and overall fairness of the company is pristine.
WillHill licenses secure that:
All minors under the age of 18 are unable to access any gambling activities conducted on this site.
Any person developing a gambling problem is assisted in the best way that the company can.
Must notify the UK Gambling Commission of all measures to protect customer funds, should the company cease to exist.
Things hardly get any better when it comes to reputation for providing a fair gambling environment with William Hill. They've been serving customers since 1934 and you should have no worries about getting paid out on winning bets, or how safe your account balance is.
William Hill's reputation is immaculate and has driven this sportsbook operator forward since the early days.
Deposit and Withdrawals
In order to simplify the experience for their users, William Hill has secured a wide range of paying and withdrawal options.
You have the typical options of Credit/Debit cards as well as the major e-wallets like Paypal and Skrill. Slower formats, such as bank transfers or cheques are included in the offering for those who like doing business the old-fashioned way.
We do however recommend cards and e-wallets as they are much faster. Various methods implement different charging fees, processing times and limits attached to them.
Before you actually go out and make a deposit at William Hill, you are advised to check whether a certain payment method is accepted at your country of residence.
Simply put, make sure to gather all the needed information before making the final decision and Betting Fellow will do its utmost to do a piece of your homework for you.
Deposit Methods: Visa, Mastercard, Maestro, InstaDebit, Neteller, PayPal, Paysafecard, Skrill, Bank Transfer, Cheque
Withdrawal Methods: Visa, Mastercard, Maestro, Delta, Bank Transfer, Neteller, PayPal, Skrill
Customer Support
Their Customer Support service is one of the best in the business. No matter which problem you encounter, someone from William Hill will be at your disposal in the shortest time possible. There are several ways of reaching their customer service representatives:
24/7 Live Chat: It offers live support that is available almost instantly. If you were ever stumble upon a difficulty that is urgent, and assistance is needed right away, 24/7 Live Chat would be your best choice.
Email Support: For those looking for assistance with an issue or a problem that has not already been answered, a simple email will do a trick. The wait times are not too long, and an official reply can be expected in a matter of a few hours.
It is almost impossible to find a William Hill review that doesn't praise their eminent customer service on offer. If this tick of a box is of grave importance to you as well, look no further as Betting Fellow will also have nothing of even slightly negative to say about William Hill and their attention to customers.
Market & Odds
William Hill gives some of the best odds in the online betting community. Parring that with their vast betting markets produces a lot of lucrative options for even the most demanding punters. They regularly offer special bets on the Premier League such as waging on "Who is the first manager to be sacked", and many more different options that bring special spice into your betting experience.
Despite a strong focus on football, their offer on other markets doesn't fall behind. William Hill has strong coverage of North American events and manages to deliver great, competitive odds. Thanks to their size and global influence, they have gathered the top crop of experienced bettors with a great eye for different options and value.
In-Play Betting
In-play betting has become an increasingly widespread occurrence in the sports betting market. It enables punters to back or lay bets after events have already started - hence the term 'In-play'. It lets you react and wager on live events as they unwind and provides a new dimension of entertainment and thrill in sports betting.
William Hill successfully recognized the opportunity, and their efforts have paid dividends. Their in-play side of the business now generates around half of the total turnover. They offer a wide range of leagues and games covered from various parts of the world. In-Play betting allows you to change your mind as often as you like, and in doing so, minimize the losses. Your bets will never be limited as long as you have the necessary resources on your account.
It's not unusual for William Hill to offer well over 50 in-play markets on a single football match. Their coverage is excellent and is made in a way that is sure to satisfy all of their users – both gameplay-wise and from the visual standpoint. The dedicated UI design has been made with simplicity in mind. The layout is fresh and uncluttered and includes in-game stats to help you make the right decisions.
William Hill Live Streaming Offer
William Hill's Live Streaming service is free of charge. They offer their users with a vast number of matches to be viewed so long as they meet one of the two criteria. Your account needs to be funded or you need to have placed a bet within the last 24 hours in order to view William Hill streams.
The William Hill TV service enables you to view top-quality sports events in real-time and high definition quality. There is also a radio service where you can listen to live commentary and maybe learn a thing or two from their experienced analysts.
William Hill originally built its business on horse racing and it remains a market leader in this field. You can get premium, free horse racing live-streams, and that's something you won't find at too many other places. Apart from horse racing as the most watched section, William Hill also includes an amazing football offer. They have put in a tremendous amount of work in order to provide the largest numbers of matches. Their Live Streaming service is a great addition to their In-Play market and their synergy is second to none.
William Hill's streaming service is miles ahead of the competition and can even be compared to some costly satellite packages. With their Live Streaming offer, you can watch thousands of sports events each year. The best thing about it? It is free of charge and available on your PC, mobile, or tablet devices.
William Hill Bookmaker Margin
As one of the biggest and busiest bookmakers in the industry, William Hill caters to a large player base which can rest assured it will be met with fair odds and a favourable bookmaker margin. Compared to other members of the top echelons of online betting, William Hill is up at the very summit with its margin worth around 5.7%. This particular percentage is considered to be around the average value and should be taken as an important factor behind William Hill's popularity.
Parenthetically, William Hill operates on a payout percentage around 94.3% which is also considered to be sitting at the medium level. With a favourable betting margin and a medium payout percentage, along with its impressive sports offering, William Hill is deservedly top of the crop.
Not only will you be met by a smoothly run betting service but William Hill will make sure to have ticked all the boxes for your convenience and margin is definitely the first thing that should draw the attention of an experienced punter. For our beginner fellows, everything else this state-of-the-art betting service has to offer is more than enough to draw you in.
Overall Review
William Hill's digital offering is one of the best there are. They've decided not to cut corners and provide their users with the full package. The results speak for themselves as they have the simplest and easiest to use design in this global online industry. It is really simple for a beginner bettor to use, but will also please even the most experienced punters.
They offer a wide range of markets, promotions and a comprehensive live betting platform. They are a traditional British bookie with an amazing reputation that you can trust. With them, you can rest assured that your personal information and your hard-earned money is in good and reliable hands. All of this, combined with their top of the line customer service and cutting-edge software contributes to a pleasurable experience for all of their users.
How to open an account at William Hill?
What use is a Betting Fellow it not to provide you with a detailed step-by-step guide on how to use the William Hill betting service. So stick around for a bit more to find out. We promise it's going to be worthwhile.
Creating an account at William Hill is rather simple. All it takes to get started is a few minutes of your time and a few simple steps. First and foremost, we need to create an account, fill in all the personal information, choose a banking method, and we are pretty much good to go. Follow these simple steps in order to start betting at William Hill:
William Hill opening account procedure explained
Visit the William Hill website in your browser. After the page loads, click on "

Join

" which should be on the upper right corner of your screen.
A new pop-up window will appear and it will ask you for your personal information, which you should fill out completely and correctly. Their online registration form will ask you about all the essential information and personal details such as your full name, address, and telephone number. The website will also ask about your time zone, desired username, and a password for your gaming account.
Congratulations! Your account is now officially created. As a confirmation, you will receive a welcome email which will be sent to the email address you provided during the registration process.
Once you have created your account with William Hill, you will next be asked to deposit funds. The William Hill banking section will ask you which your preferred deposit method is. You will also be asked to select a preferred currency.
Once the process has been done, you can go back to the sports betting lobby, and start placing wagers.
There is little doubt that William Hill is one of the world's leading online bookmakers. Whether you like them or not, it would be hard to argue that this is not one of the top betting sites in 2020, in terms of popularity if nothing else.
A lot of customers means a lot of questions, though. In this article, we've compiled a list of the most frequently asked questions about William Hill and their online betting services. We've done the research and contacted their support staff so you don't have to.
William Hill review FAQ
What is Cash Direct William Hill?
Simply put, this is William Hill's in-house payment system. Using CashDirect, you can deposit and withdraw directly to and from your William Hill account using vouchers. All you have to do is type in your voucher's code number and the amount on it. This method does not require any other cards or even a bank account.
To use it, you have to visit one of William Hill's betting shops, where you can collect or redeem your CashDirect vouchers. This also means that they are only available for residents of the UK and Jersey.
What is William Hill maximum payout?
The max amount this online bookmaker will pay out varies on a case-by-case basis, as with most other betting sites. It largely depends on the sport in question. Here are some maximum amounts for the most popular categories. We'll list these in Pound Sterling, but other currencies are also available – it's just a matter of calculating the equivalent value.
Football: Up to £1.000.000
Horse Racing: Up to £2.000.000
Golf: Up to £500.000
Tennis: Up to £1.000.000
Basketball: Up to £100.000
NFL: Up to £100.000
If you compare these numbers to the competition, you can safely say that William Hill is one of the best betting sites for football betting in terms of max payouts. Additionally, some top-level football leagues have a special max payout of £2.000.000. These include the English Premier League, EFL Championship + Leagues 1 & 2, Scottish Premiership, UEFA Champions League, UEFA Europa League, La Liga, Bundesliga, Serie A, Ligue 1 and Euro 2020.
Can you withdraw free bet winnings?
With William Hill, there are a few things you need to consider. First of all, William Hill's free bets are considered Stake Not Returned (SNR). This means that the free bet itself is non-refundable and cannot be withdrawn from your account.
However, should you win a wager for which you used free bets as a stake, any winnings will be automatically transferred to your account balance. They can then be regularly withdrawn or used as a standard stake for any future bets. It is just important to remember that the stake itself is still not returned, even if you win.
To see how much money you'll get if you win. simply calculate the pure profit by subtracting your stake from the total winnings.
How do I get a William Hill Plus Card?
The Plus Card is another innovation William Hill uses for deposits and withdrawals. With this card, you will no longer have to wait days and transfer your money back and forth between your bank account and the betting site account. Instead, you get direct access to your William Hill balance by visiting any of their shops across the UK.
There are two ways of obtaining a Plus Card. The quickest option is to just head down to the nearest William Hill branch and ask for one. It will be issued immediately, as long as you have an account for online betting as well.
The other option is to register for it via their official website, in which case you'll have to wait a few days for your card and PIN to arrive by mail.
Are William Hill best odds guaranteed?
The William Hill online bookie offers a betting promotion that guarantees the best possible odds for all Horse and Greyhound races in the UK and Ireland. This, of course, applies to crowd favourites such as Grand National betting and Cheltenham betting.
To make use of this, simply take the price and if the SP returns greater, William Hill will you out at the bigger odds. The offer is available from 10:00 on the day of the race until the start.
Be aware, however, that standard terms and conditions for sportsbook promotions still apply, so make sure to go through these beforehand. Also, a single customer can only benefit from these guaranteed odds up to £25,000 per day.
Can you use William Hill in Spain?
Yes, Spain is one of the countries whose residents can access and use William Hill's online gambling services, both the online sportsbook and casino games, live casino, and other offers.
The William Hill betting site is fully available in Spanish. You can find the localised version of the website at WilliamHill.es.This extends all aspects of this bookie's offer – customer service and mobile betting are also fully available in Spanish.
Can I use William Hill abroad?
The answer to this question largely depends on where you're from and what exactly you mean by 'abroad.' First of all, William Hill only offers its services to a limited number of different countries, mostly due to legal regulations. You can find the full list of countries whose residents can use William Hill's services further down in this FAQ.
To ensure that only legitimate customers will attempt to use the betting site, William Hill has several safety measures. For example, attempts to access the site from certain countries will be blocked.
This presents a problem to punters who are regularly registered on William Hill but are travelling outside of their country of residence. Attempting to access your favourite betting site may be prevented, or otherwise redirected to the version of William Hill localised for the country you're currently in.
To get around this, you can use a VPN or Virtual Private Network. Such apps allow you to connect to William Hill by using a server in your original country as a so-called Proxy. There are many options when it comes to VPNs, and they're available on pretty much all platforms: Windows, iOS, Mac, Android, and so forth.
Simply download a VPN of your choice (there are free options, but you'll have to pay for the best ones) and select the United Kingdom, or whichever country you come from, under "selected location".
Also note, that this method will not work if you're trying to register for William Hill from a country that's not covered by their licences. VPNs cannot help you get around William Hill's identity verification process.
Can I use William Hill in California?
Currently, William Hill's services are only available in certain US states, which include Nevada, Delaware, Iowa and New Jersey. This may change in the future as the bookmaker attempts to attain proper licensing to bring their betting offers to as many people as possible.
For now, however, residents of California are unable to access and use the William Hill betting site. However, if you are already a registered customer and just happen to be travelling through California, you can access the site by using a VPN. Check out the previous question in this FAQ for more details.
Can I use William Hill in the USA?
Due to differing regulations and stances across various US states and territories, some states are allowed to use William Hill's full range of services, some have limited access to a select number of services, and some have no access at all.
The states of Nevada, Delaware, Iowa and New Jersey have full access to all of William Hill's offers, including online casinos, live casinos, the sportsbook, and everything else.
For some other states, online gambling is unavailable, but there are other options. For example, William Hill has a brick-and-mortar Casino in Miami, Florida. Anyone who can legally gamble can simply walk into the casino and play.
To find out more about state-specific regulation, visit the localised William Hill US site over at williamhill.com/us. Near the bottom of the page, you will find various options depending on your state. Currently, Florida, Indiana, Iowa, Mississipi, Nevada, New Jersey, New Mexico, Rhode Island, The Bahamas, and West Virginia all have access to William Hill in one capacity or another.
Can I use William Hill in Italy?
Yes, residents of Italy can access and use William Hill's services. Due to the country's regulations on remote gambling, however, this required a special licence issued by Italy's own regulative body. According to this licence, Italian customers can only gamble by using the version of William Hill localised for Italy. You can access this site on WilliamHill.it
This also means that everything William Hill has to offer is fully available in Italian. This includes customer service and mobile betting.
How to close a William Hill account?
If you want to stop using William Hill's services, you can do so at any time with a fairly simple process. Follow these steps to close your William Hill account:
Log in to your account at williamhill.com
Click on the My Account tab at the top-right corner of the screen
Navigate to the Account Controls section.
Click "Close Account" and confirm your intentions.
Your account can also be closed at any time by contacting William Hill's customer service.
How to reopen a William Hill account?
If you have already closed your account but changed your mind somewhere down the line, there is also an option of fixing that. However, it is done strictly under the supervision of a William Hill representative, so it might take some time.
Also, note that this method can only be used to reopen accounts that were closed by your own decision. Suspended accounts that William Hill chose to close due to service agreement breaches, or any other reason, cannot be reopened this way.
To start with, head over to:
https://myaccount.williamhill.com/recovery/reopen/en-gb
This page will ask you to fill in your account's username and password. After that, you will be contacted by a William Hill customer service rep. These final steps may require you to confirm your contact information. You may also be required to go through the identity verification process again, which requires a valid form of personal identification, such as a passport, driver's licence, or ID card.
How to download William Hill App on Android?
The William Hill betting app is an excellent way of staying on top of your wagers at all times. It offers the same functionality as the betting site itself, with the addition of special mobile bonus offers and promotions.
However, the usual way of acquiring apps for Android – the Google Play Store – does not currently allow betting apps. This means that you will have to download straight from William Hill's website. Just follow these simple steps to get the app right now:
Visit Williamhill.com using your android device.
Allow app downloads from unknown sources in your device's settings.
Click to download the William Hill APK file.
Select the package installer.
Wait for the installation process to be complete
You should now have the William Hill betting app on your device.
If you're not sure about how to allow apps from unknown sources, follow the steps below. They may vary depending on the device in question, but will likely look a lot like this:
Open "settings".
Select the "Security" option.
Find and switch the "Unknown sources" option.
Newer versions of Android do not require this step. You will simply be asked if you wish to allow the APK file access when you try to download it in the first place.
How to check William Hill bet slip?
William Hill took keeping an eye on your bets to the next level. Any bets placed online via the betting site can easily be monitored by simply logging in to your account. However, you can now also check bet slips made in William Hill betting shops.
They have developed a special app linked to the William Hill Plus Card called the Bet Checker. This feature not only allows you to keep track of all your bets but also potentially make use of the Cash Out (Although William Hill calls it the "Cash In") option even for bets placed in betting shops!
Simply visit williamhill.com/bet-slip-entry and enter your 18-character case sensitive slip number and click submit. You will instantly see how your wager is doing and will be presented with an option to Cash In where available. You can also access this option in William Hill betting shops using the terminal available at all of their locations.
What is Wiliam Hill boost?
This boost is a special betting promotion that allows punters to boost odds on whichever wagers they want to enhance. This offer can boost the odds of your choosing on one horse racing single, or a football accumulator of three selections or more. The option is available once per day to every customer, so you can take advantage of it throughout the week.
To use it, simply add your bet or accumulator of choice to your bet slip. If you're eligible for a Bet Boost, you'll see blue text surrounded by a yellow background telling you how much your bet can be boosted. Simply click the Bet Boost button and your odds will be enhanced!
What is Wiliam Hill Golden Goal?
The Golden Goal is another limited-time special offer. It's a betting promotion that offers the same benefits as bet insurance. It can come into effect whenever you place a 1X2 bet that is not a draw. If the team you've bet on scores first but goes on to lose or draw, William Hill will pay you out as a winner, in cash, up to £25 per match.
The offer is open for all William Hill account holders, new and existing, and applies to the pre-match 90-minute match result market. If you're eligible for the Golden Goal, you will be paid out by noon the following day. Beyond that, there are a couple of things to note:
Cashed in bets cannot qualify
If you use a free bet for your initial wager, you can still get the Golden Goal reward. As per normal Free Bet rules, you will not get the stake; however, the potential profit will be fully paid out, up to £25.
What is Wiliam Hill Super Saturday?
Super Saturday is a popular betting promotion that pops up as part of William Hill's offer periodically. Importantly, this offer is only available for William Hill customers who visit their brick-and-mortar betting shops and is not a part of their online betting service.
The first step would be to go to one of their shops across the UK and place a wager for £10 or more. You can then fill out a coupon (not necessarily related to the bet itself) and make two predictions:
the first three on a selected horse race. Any other correct combinations do not win.
the correct number of goals across all three football games on the coupon.

If you get all of these right, you are eligible to collect large cash prizes. There's £50,000 up for grabs across the UK, and it's divided by region. Each region can win up to £5,000 in cash prizes every week.
What is Wiliam Hill Prepaid Card?
This is another payment option available to William Hill's customers. You can use it to fund your William Hill Sports account with your credit/debit card or an eCheck.
This is a multi-purpose prepaid card, meaning that banks can process this transaction like they would any other, with no fee. Once funded, the card can be used, easily and quickly, to transfer funds to the William Hill Online Sportsbook. You can also use to withdraw funds directly from your William Hill account using ATMs. You can obtain one by selecting the William Hill prepaid card option from the Deposit Funds menu.
What countries can use William Hill?
Online betting is a highly regulated business and requires proper licencing to operate legally. As a legit gambling business, William Hill is only available in countries in which they have obtained licences. Here is a list of those.
Andorra
Argentina
Australia (limited)
Austria
Egypt
Finland
Germany (limited)
Gibraltar
Hungary
Iceland
Ireland
Italy (limited)
Latvia (limited)
Liechtenstein
Lithuania
Luxembourg
Macedonia
Malaysia
Malta
Moldova
Montenegro
Norway
Slovakia
Slovenia
Spain (limited)
Sweden
Ukraine
United Kingdom
Note that some of these countries can only access William Hill's services in a limited fashion. This usually means only through localised internet domains, or with some aspects of their service unavailable.
Also, some US states can use William Hill in one form or another. Please refer to the corresponding question in this FAQ for more details.
How do I open a William Hill account?
The signup process for William Hill's betting site is fairly straightforward, mirroring a lot of similar online bookies. Here is a simple step-by-step guide:
Go over to williamhill.com using any internet browser.
Click the "join" button in the upper left corner
Fill in the registration form with your personal information. You will need to provide your full name, date of birth, home address, email address, preferred username, and password.
You will also need to agree to William Hill's terms of service and privacy policy.
Here, you can also select your preferred currency and optionally set a deposit limit. Note that both of these can be changed later.
Make your first deposit and play!
To take advantage of William Hill's signup offer, you can use the promo code P30. This will allow you to receive £30 worth of free bets after making your first £10 bet at odds 2.0 or higher.

Can I have two William Hill accounts?
No. This is a clear and blatant violation of William Hills' user agreement. Having two accounts at the same time can be misused in a lot of ways. Do note: it's not just limited to one person. Due to how IP address tracking works, you can only have one account per household if you want to avoid your account being closed.
Anyone using two separate William Hill accounts will likely be quickly found out, and their account promptly closed with no possibility of an appeal.
Does William Hill accept Mastercard?
Yes, Mastercard credit cards are one of the available options for withdrawals and deposits. Other options include Visa and Maestro debit cards, Visa credit cards, Diners Club cards, Neteller, Skrill, Paypal, Click2pay, UKash, Paysafecard, bank transfers, cheques, and several other regional options.
Share your opinion