Online Sports Betting Guide
Bet of the day
Betting tip of the day (15/03/2020)
How to bet on sports?
Ever since people started competing – in disciplines of all forms and shapes – there were others who enjoyed watching them and predicting the outcomes. The rush of making the right call and pocketing money along the way is something only betting can provide. The betting industry has gone a long way since its obscure beginnings and now is among the most lucrative ones in the world.
Sports betting is one of the oldest forms of entertainment that has been around for ages.
With such a variety of choices, the whole thing can seem a little daunting to a beginner and that's where a Gambling Fellow can come in quite handy to provide you with all the best insight into the exciting world of betting.
In order to enjoy only the best possible experience, it is essential to have a few things in mind before stepping into the world of online sports betting. There are different factors a punter needs to take into consideration, starting from which betting sites are the best ones, which of them offer the best value for money and which have the best reputation.
Once you get a full hang of it, watching your favourite team play – with an active bet in your hands –becomes a completely new experience, as you feel more engaged with the things happening on the field, pitch or court.
What is Sports Betting?
In a nutshell, sports betting is a concept of predicting the outcome of a sports event by placing a bet on the result you find fitting. Describing the nuts and bolts behind the actual idea of sports betting might sound redundant and utterly unneeded but Gambling Fellow makes it his mission to educate as many as betting beginners and possible and equip them with basic knowledge they will further on upgrade and use to their own benefit of making profit off betting on sports.
The first thing any betting beginner must learn and remember as sacred is that sports betting is a leisure activity intended to bring fun and excitement before anything else – profit included. A sports bettor will always make sure to place bets legally – via a respectable sportsbook operator.
The legal aspect of a bookmaker and its safety and security protocols are of paramount importance which is why Gambling Fellow has – in addition to explanations, definitions and instructions related to sports betting – has also prepared an honest and unbiased list of fully licensed and regulated operators where punters can rest assured they would be given fair odds, the most extensive market offering and best value for their money overall.
The advancement of technology has revolutionised sports betting and reshaped the industry significantly. Sporting wagers can now be made from your desktop computers and mobile devices alike – mobile phones, tablets etc. – whereas a great myriad of betting options – such as fixture or outright tournament betting, all the way to highly popular In-Play betting – has made the industry as vivid as it's ever been.
The popularity of sports betting online has followed the upward trajectory for years and decades now. Unlike casino gambling where house edge is certain and pre-determined, the biggest draw of sports betting is the uncertain aspect of winning probability which makes this activity so enticing and alluring.
Betting has long exceeded the sports boundaries and with many a bookmaker online today, punters have a possibility of placing their wagers on other segments of social life – such as entertainment, show business or even politics. Sports, however, still hold the torch.
Bookmakers reviews
The Most Popular Sports for Online Betting
The most reputable bookmakers boast extensive betting lists comprised of sports that are considered mainstream but also offer less established and even slightly obscure disciplines. When it comes to only the most popular sports used for online betting, the list is as follows:
Football betting guide
Check all important information regarding football betting at Bettingfellow dedicated football betting guide
Learn more
Tennis betting guide
For all tennis punters we prepared tennis betting guide with the latest information about bookmakers and tennis betting
Learn more
Bet365 - sports betting leader
Bet365 - top rated and reliable bookmaker
T&C's Apply
eSports Sports Betting
eSports betting is a phenomenon that is swiftly taking over the betting industry. With the rise in popularity of game streaming sites and the general influence that gaming has on the younger generations, betting on professional gamers in tournaments seems like a natural development.
Teams from professional organizations compete in cash-prize events in games such as League of Legends, Counter-Strike: Global Offensive and Dota 2. Some of game genres that are associated with a competitive eSports scene are multiplayer online battle arena (MOBA), first-person shooter (FPS) and real-time strategy (RTS).
Despite the fact it's being perceived as a slightly obscure and distant discipline – especially for an old-school Betting Fellow – this form of betting is not too difficult to get into and it is deemed one of the most profitable ones. If you're planning on getting on the hype-train, learning the ways and the favourites should not be a problem. Once you pick up the nuts and bolts of this up-and-coming sport, the process of betting on eSports is rather straightforward.
eSports betting rise in popularity
Just like with any other form of online betting, it is as easy as making an account on one of the sites, depositing money, and placing the wagers. As time passes, more and more people are becoming involved with the iGaming world and betting options are becoming more diverse with each passing day.
Sports Betting Odds
Having a clear understating of what sports betting odds are and how they work is the first step in becoming a proficient punter.
The odds are a numerical representation of the chance that a result will take place. Odds are a measure of probability and represent the most likely outcome. To simplify it even further – betting odds basically tell you how likely an event is to happen and illustrate it through the amount of money you get to win if you place bets on that particular outcome.
Bookmakers measure the chances for an outcome and translate it into odds through the laws of probability. Take any event you want and you will see that there is a certain number of outcomes for it – a different number which usually depends on the sport. In football you have a Home Win, Draw and an Away Win. Draw is not the outcome you get in tennis, however. Probability percentage differs depending on the number of outcomes available whereas the bookmakers analyse probability based on a number of factors. Talking about betting odds, there are 3 basic types – Fractional, Decimal and Money Lines.
Fractional Odds
Fractional odds are the traditional way of how they are displayed in the United Kingdom. These are extremely easy to understand as they are given in fraction form, hence the name. They show the total to be paid out for a successful bet in relation to the stake. Viewing the fraction correctly is extremely important as a 1/5 price or 5/1 betting odds are two very contrasting concepts. Let Betting Fellow elaborate:
Betting £1 at Odds of 5/1 would yield a return of £6. You win £5 plus your stake of £1.
Betting $1 at Odds of 1/5 would result in £1.20 won. You get 20p on top of your stake of £1.
Decimal Odds
Decimal odds – otherwise known as European odds – are appreciated for their precision. They go up to 2 decimal places, and as such, are very simple to understand and provide you with the exact winning amount by multiplying the stake. In this regard, the stake multiplied by the odds equals your total payout. A simple formula for decimal odds would be:
Your Stake x Odds = Payout
For a bet of £100 at the odds of 1.53, it would look like this:
Original Bet 100 x Decimal Odds 1.53 = Your Potential Winnings £153
Money Line
Money line or the American odds are primarily used in the United States. Unlike the fractions and decimals, Money Line odds come with – and + symbols used by bookmakers to show the potential wins on the betting board. Punters who have a penchant for baseball or hockey will get something in a form of -120 or +200 to illustrate the profit in relation to the original wager. A positive number expresses how much a correct wager of £100 would win, while a negative number expresses how much you would need to stake in order to win £100.
To further illustrate it:
a -120 money line requires a bet of £120 in order for a punter to win £100. On the other side, a +200 money line translates into a £200 profit off a £100 wager.
The Best Sports Betting Sites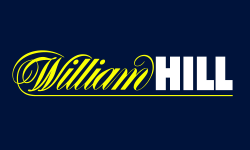 Check out the the full list of reliable betting sites
What is Sports Betting margin?
In everyday situations, a margin is a difference between the price (of purchase or goods) and the marketing price of a given product. A sports betting margin, however, represents the difference in what is wagered and what is paid out to winners. It allows the bookmakers to make money no matter what the outcome is.
For example, if you wanted to bet on the outcome of flipping a coin, you would say it can either land on heads or tails, placing your odds at 50/50. If you were to win, your decimal odds would be represented as 1/0.50 = 2.00.
In reality, for a 50/50 situation, the bookmakers will give you a typical odds placement on winning the bet of 1.91. The odds in question are not some random value assigned to an outcome by the bookmaker. There is a whole science behind margin determination and – in relation to this phenomenon – a payout percentage.
Sports Betting Margin explained
Sports margin can be a perplexing concept and that is why Betting Fellow is here to lend a helpful hand. Let's say you want to bet on Liverpool vs. Everton. You head over to your favourite bookie to find the odds presented as follows for the 1X2 market:
Liverpool to Win – 1.87
Draw – 3.67
Everton to Win – 3.94
Calculating the margin and payout percentage is done by doing the following:
1 - 1.87 - (1/1.87 = 0.5347)
X - 3.67 - (1/3.67 = 0.2724)
2 - 3.94 - (1/3.94 = 0.2538)
* Total = 0.5347 + 0.2724 + 0.2538 = 1.0609
* Margin = 1.0609 - 1 = 0.0609
* Payout = 1 - 0.0609 = 93.91%
Betting operators are in this business for a profit and by adjusting the odds – in order to attract the right amount of bets – they are able to generate profit regardless of the outcome. To put it simply, if you and your friend were to bet on different results in the aforementioned match, only one of you would win but the bookmaker still manages to make money – thanks to the margin involved.
This essentially is how all bookmakers work, and the most important thing a player should understand is what margin their bookmaker is applying in order to determine which odds bring the greatest value, thus finding the best way to increase their own betting profits.
What is Handicap Sports Betting?
Handicap betting is a common practice used in point-based sports like football, basketball, and tennis, but it has managed to find its place in racing events as well. It is a form of sports betting used to even the contest when there is a distinguished difference in strength between two opponents. When such an event occurs, the difference in odds can be large, offering little to almost no value on favourites, therefore offering insignificant returns. By assigning a virtual deficit or surplus to each choice, bookmakers try to even the fields on the market.
Handicap betting markets apply either a positive or negative goal/point handicap to each side/player depending on which is identified as the favourite (negative handicap) or underdog (positive handicap). Once the final score has been determined, if the selection you bet on is greater than the opponents after the handicap has been applied to the score, your bet is treated as successful.
For example: If you were to bet on Manchester City vs. Fulham with a 0-2 handicap, it would mean that Fulham is given a 2-goal head start. Even if City wins by 1-0, you would still win as you placed a handicap bet on Fulham because it makes the score 1-2 for the purposes of the bet.
Asian Handicap Sports Betting
Asian handicap represents a form of handicap betting that was popularized in Asia. The system originated in Indonesia and has gained popularity in the early 21st century. It is a form of spread betting. Unlike regular handicaps, Asian Handicaps typically range from one-quarter goal to several goals, in increments of half- or even quarter-goals. It involves handicaps with whole and half numbers which is a nifty way to excluding possible draws. The key difference is the possibility of split handicaps, whereby your selection can have one handicap that is a whole number, and one that is a half number.
For example:
Southampton (-1, -1.5) vs Manchester United (+1, +1.5)
In this instance, Southampton need to win the match by two goals in order to win the market, due to the handicaps involved. But if Southampton win by one, then the whole number handicap results in a draw, while the number handicap gives Manchester United the victory.
You would stand to receive half your stake back if you bet on Southampton to win, while anyone who bet on Manchester United would receive half their stake returned, and half of it would be paid back as winnings at the odds stated by the bookmaker.
You can find here Betting Fellow's Full Asian Handicap Guide with examples!
What is Parlay Sports Betting?
A parlay is a type of sports bet in which you combine multiple individual bets into one bet or 'card'. Combining the bets gives you slightly unfavourable odds to win, but a larger reward to pack and more money to throw around. The larger the number of wagers included in your parlay, the larger the payout.
In order for a parlay bet to win, you must win each individual bet on the card. For instance, if you were to bet that Newcastle, Liverpool, and Arsenal will win their games on a given day and all three teams win, you will get a larger payout than if you were to bet on each game individually. However, if any of those teams lose their bet, the entire card is lost. In case one of the bets on the cards ends in a draw, that wager is removed from the parlay and your potential winnings are reduced.
The biggest upside to parlay betting is that it allows punters to risk a small amount of money for a substantial reward. For instance, a 10-team parlay bet wagered on £20 would pay out over $12,000 if you won every game. The only real downside is its all-or-nothing component, as previously stated.
Point Spread Betting Explained
Spread sports betting, also known as point spread betting is the most common type of sports betting in sports like football and basketball.
In recent years, it has gained a lot of popularity in Europe, with the UK being one of the biggest markets for it. Despite its wide acceptance it may take some time for punters – and especially new ones – to get the full grasp of it. In a way, the purpose of point spread is to even the field for both parties of an event, thus giving the bettors an option to wage on both teams.
The fancied side here is considered the favourite while the lower-end one is considered the underdog. The favourite is listed as being minus (-) the point spread and the underdogs are listed as being plus (+). In the second case, the wager can win if his team wins or if it loses by an amount that is smaller than the point spread. Betting odds in a point spread bet are known as the vigorish, while some punters will refer to this small profit margin as the 'juice'. Bookmakers use spread points to level the field and have money spread on both sides of the wagers. Therefore, they will move the points spread with vigorish then shifting around from -110 to -120, for example.
With sports spread betting, you bet on a variety of potential outcomes. For example, rather than betting on a traditional win-or-lose possibility you could opt for the number of goals in a football match or the total number of points in a game of tennis.
What is Betting Exchange?
An innovative form of betting which revolutionised the industry and introduced a new era of sports betting - the exchange allows you bet against other punters rather than a bookmaker. The exchange operators – in other term bookies – provide the platform for customers and in return take a small commission on winnings. In doing so, they take no risk at all and have no say on betting odds which are controlled by players themselves. The biggest difference between the exchange and classic forms of betting is that it allows so-called lay betting, or betting on a section to lose. This option makes it easier for customers to get a return if the odds have shrunk after they've already placed a bet.
There are many benefits to using an exchange over a bookmaker. First and foremost, it offers greater choices as all that you need is another member willing to take the risk, or in other words, bet against you. The core value here is that the exchange provides better odds, as it removes the bookmaker's margins. This allows customers to find better value and is the biggest reason why betting exchanges are rapidly gaining popularity.
As someone who is considering using their services, it is important to find the betting exchange that suits you best, or in order words, the one with the smallest commissions. For a new customer in the UK, a commission would float around 5%, but as your experience grows and you start placing more wagers, that number is bound to drop. An experienced trader can get their rate down to around the 2% mark. So-called discount rates can heavily influence your profits, and with that in mind, finding the betting exchange that suits you and sticking with it, would be something to consider.
Fantasy Sports Betting
Fantasy sports betting has been around for quite some time, and the popularity of it has risen in recent years. The sheer magnitude and its money-making potential are on an all-time high. Fantasy sports is a type of games where participants create virtual teams of real players from a chosen sport, that they later use to compete with other people in different formats. The winner is determined with points that teams (and their players) receive based on their real-life performances in matches.
Fantasy football, for example, has completely changed the way people follow football games on TV. It gives everybody an equal chance to become the owner of a winning football team and therefore creates higher levels of enticement than usual. You don't directly bet on the outcome of any sporting events and for many people, that's where the beauty of it lies.
Virtual Sports Betting
Virtual sports originated from fantasy sports and are inspired by real sporting events. They represent visual recreations of sporting competitions and are powered by computer software. It is considered a mixture of sports betting and casino gambling. Virtual betting was created as a natural response to bookmaker's aspirations to attract new customers and broaden the variety of their services.
The best thing about it is that it's available all the time and it is considered time efficient. Instead of waiting for the full 90 minutes for a game to end or a whole week to have a new match to wage on, with virtual sports betting you can place a bet every 2-3 minutes. It represents a new form of entertainment that offers more betting opportunities and is heavily regulated, meaning that there are no occurrences of so-called fixed/sold matches.
Is Sports Betting Legal?
The legality of sports betting is a complex issue and is determined by many factors, with the most important one being the location in which you and your fellow punters are. Every country has its own legislation related to sports betting. In the vast majority of countries in the world, online gambling is legal with a trend of strict regulations being brought in over the recent years.
Sports Betting in UK
The United Kingdom is considered to be one of the gambling-friendlier countries in the world. Many forms of gambling – including sports betting – are completely legal as long as you are of age 18 and above. There is a variety of bookmaker shops alongside the online sports betting sites that you can participate in. Online betting sites must be licensed by the UK Gambling Commission before they can legally accept UK customers, regardless of where their operations originate from.
The following page features the best sports betting sites in the United Kingdom.
Sports betting in America
Online sports betting has been illegal in the majority of states in the US for a while now. The sports betting landscape across the pond, however, would carry a few exceptions with USA starting to implement new regulations and laws that are set to reshape the sports betting industry for good. At the time of writing the only states that allow legal online betting in form or the other are:
* States with sports betting laws grandfathered in under PASPA: Nevada, Oregon, Montana, Delaware.
* States with a legal, regulated sports betting industry enacted post-SCOTUS decision: New Mexico, Arkansas, Mississippi, West Virginia, Pennsylvania, New Jersey, New York, Rhode Island.
* States introduced sports betting legislation in 2019: Arizona, Louisiana, South Carolina, Kansas, Missouri, Kentucky, Virginia, Indiana, Ohio, Michigan, Connecticut, Massachusetts, New Hampshire.
Sports betting in Australia
The sports betting laws in Australia are fairly straightforward. At a national level, online and offline sports betting are both legal. Giving you bet with an approved bookmaker or betting site, you are no longer in danger of breaking the law. Although online casino and poker games are prohibited by the Interactive Gambling Act, sports betting is absolutely legal. The only specification is that live betting is prohibited, as it is viewed as interactive.
Sports betting in Canada
Canadian residents are free to use online betting sites, assuming those betting sites aren't located within Canada. It's illegal to operate a betting site in Canada (unless authorized), and it could be considered illegal to use a betting site that's operating unlawfully. However, the use of offshore betting sites seems to be completely legal.
Other useful resources for sports betting