Rotherham United - Doncaster Rovers betting tips and odds
Kickoff starts at 13:00 on 28/08/2021 played @ AESSEAL New York Stadium refereed by Martin Coy
It's easy to point out Rotherham United as the clear favourites, but we wouldn't call this match completely one-sided. The hosts are definitely more likely to win between the two, but a tie game is another possibility. An away win would be quite a surprise, but we've seen bigger upsets.
Though it may not be particularly attractive to punters, this match is at least easy to predict. Anything but a Home Win is probably wishful thinking for Doncaster Rovers, whose victory has been priced at a hefty 5.80.
The fans at AESSEAL New York Stadium cannot be pleased with The Millers after their previous performance against Sheffield Wednesday . While the match was by no means a sure thing, the second half – and a 0:2 defeat – brought up some worrying questions about their form.
Doncaster Rovers's previous round was a home match against Portsmouth which ended in a draw. The scores were equal at half-time as well, which was quite surprising given the 3.60 odds on a home win.
We're not very likely to see a lot of excitement in a matchup like this, but you never know. To illustrate, Rotherham United recorded two consecutive away games with less than 2 goals overall.
Doncaster Rovers's recent matches have been relatively uneventful. The previous two, for instance, ended with less than 2 goals at the final whistle.
This will no doubt be an exciting match because both squads will be able to come out in full force. No players have been sidelined due to injury or suspension, and this goes for both sides.
An Under 2.5 Goals bet is an easy tip to offer – it's a fairly probable outcome with betting odds priced at a comfortable 1.87. More importantly, though, the betting value it offers is surprisingly solid.
Rotherham United Last Five Matches
21/08/2021
ENG L1
Rotherham United - Sheffield Wednesday
(0:0)
0:2
17/08/2021
ENG L1
Morecambe - Rotherham United
(0:0)
0:1
14/08/2021
ENG L1
Wigan Athletic - Rotherham United
(0:0)
1:0
10/08/2021
Carabao Cup
Rotherham United - Accrington Stanley
(0:1)
1:2
07/08/2021
ENG L1
Rotherham United - Plymouth Argyle
(2:0)
2:0
Doncaster Rovers Last Five Matches
24/08/2021
Carabao Cup
Stoke City - Doncaster Rovers
(1:0)
2:0
21/08/2021
ENG L1
Doncaster Rovers - Portsmouth
(0:0)
0:0
17/08/2021
ENG L1
Accrington Stanley - Doncaster Rovers
(1:0)
1:0
14/08/2021
ENG L1
Sheffield Wednesday - Doncaster Rovers
(0:0)
2:0
10/08/2021
Carabao Cup
Walsall - Doncaster Rovers
(0:0)
0:0
Rotherham United Form Graph last 5
Doncaster Rovers Form Graph last 5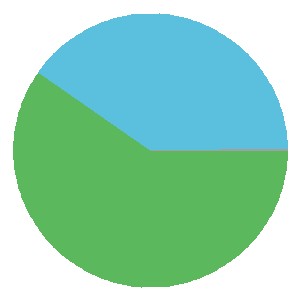 Rotherham United - Doncaster Rovers Head To Head
Season
League
Match
HT
FT
21/22
ENG L1
Rotherham United - Doncaster Rovers
(2-0)
2-0
17/18
ENG L1
Rotherham United - Doncaster Rovers
(0-1)
2-1
06/07
ENG L1
Rotherham United - Doncaster Rovers
()
0-0
05/06
ENG L1
Rotherham United - Doncaster Rovers
()
1-0
Doncaster Rovers - Rotherham United Head To Head
Season
League
Match
HT
FT
19/20
ENG L1
Doncaster Rovers - Rotherham United
(0-1)
2-1
17/18
ENG L1
Doncaster Rovers - Rotherham United
(0-0)
1-1
06/07
ENG L1
Doncaster Rovers - Rotherham United
(1-1)
3-2
05/06
ENG L1
Doncaster Rovers - Rotherham United
()
3-1
Rotherham United - Doncaster Rovers odds
Bookmaker
1
X
2
O
U
1(DNB)
2(DNB)
1X
X2
BTTS
begambleaware.org
, T&Cs Apply
England League One other matches